Sportsbetting.ag Review
September 13, 2013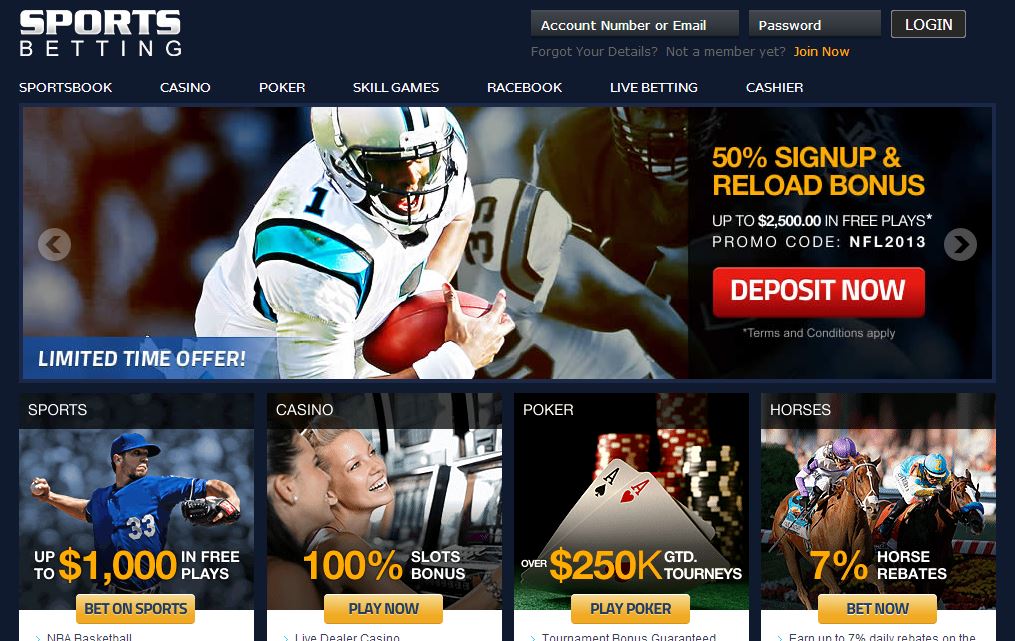 Sportsbetting.ag is an online sportsbook site that has been getting a lot of good reviews lately because of the wide variety of sports wages options that it offers as well as for the other features that it has just like racebook, online poker and casino. It is also getting great press because it is now owned by BetOnline.ag, a very highly respected sportsbook itself.  Its gaming services is available to anyone who likes to enjoy online gaming or participating in sports wagering from anywhere around the world. Sportsbetting.ag also takes pride in the fact they do online betting, sports or casino, right because they offer numerous odds that the players can take advantage of. Also, this site offers numerous bonuses to those who have newly signed up as well as for those who have been considered patrons of this site.
Promotions and bonuses are constantly enforced by the site for up to fifty percent freeplay bonuses, provides seven percent track rebates to the players. As for those playing in the casino, players can enjoy as much as ten percent of casino rebates.
Sportsbetting.ag operates under BetOnline, whose name is very much well known in the gaming industry, and because these two companies show tenure in the industry, they are considered to be one of the top and trusted companies that remain to be operational until today. The sportsbook options that they offer run in a variety of types including baseball, basketball, boxing, football, golf, cricket, rugby and yes, even martial arts. All these options for sports wages also come in different betting types and because of the many choices, the player is guaranteed a solid experience. And because Sportsbetting.ag realizes that time is of the essence, a live betting feature is available for anyone who is looking for more thrill and excitement. In this live betting platform, bettors are allowed to wager in their bets all while the action is taking place. This provides for real time action and the changes that can be made applies in real time as well. It is an interactive platform and provides for easy access and management.
Sportsbetting.ag does not fall short in keeping the players secured, safe and satisfied in terms of ease and convenience.   As for the payout for winnings or extra funds in the account, Sportsbetting.ag takes pride in its efficient and easy method of providing payouts to the players.
Go to Sportsbetting.ag