$100 Free Play for Tonight's Hockey Game
November 15, 2013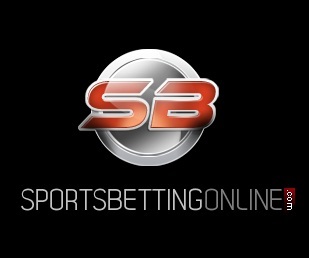 This is a popular offer on the web right now and it is coincidentally from one of our Top Rated Sportsbooks. Apparently if you hurry, you can get in on a free hundred bucks for a specified Hockey game tonight. Here is the article that is making it's way around the web:
Popular online sportsbook paying members $100 to bet on Friday night's Buffalo Sabres game

San Jose, Costa Rica  November 14th, 2013  It turns out cleaning house can lead to cleaning up. After the worst start in franchise history, the Buffalo Sabres have opted to fire Ron Rolston and hire former coach Ted Nolan to replace him. For members of SportsBettingOnline.ag, that means an opportunity to earn free money up to $100. The online sportsbook is handing new members and existing ones money to bet on Buffalo.
"As if having to deal with the Buffalo Bills' record wasn't hard enough, Buffalo Sabres fans are coming to terms with their unbearable 4-15-1 record, the worst in franchise history," stated Dave Johnson, head odds maker at SportsBettingOnline.ag. "We want to give Sabres fans a reason to get excited, so we're handing out free cash to those who are willing to back Buffalo in their next game on Friday with their new head coach."
To qualify for the free money, new members must open an account and make a deposit before the Friday night Sabres start with the new head coach. Members must enter the promo code: "Sabres Fan" when creating their account. Members will then receive a free bet up to $100 to wager on the Sabres. If the bet loses, members will receive all their money back. If the bet wins, the money is theirs to keep.
Any existing customers who have made a previous bet on the Sabres this season are also eligible. They can bet the Sabres this Friday and if they lose the bet they will be refunded 100% of the money up to $100. Exotic bets are not included in this promotion. All existing customers must email [email protected] with the subject line "Sabres Fan" after they place their bet.
This isn't the first time SportsBettingOnline.ag turned a losing franchise into a winning opportunity. Last month, the online sportsbook handed out free money to new members who were willing to drop money on the Jacksonville Jaguars.
The free money doesn't end with the Sabres freeplay. SportsBettingOnline.ag offers all new members the choice between two bonuses. New signups can opt for 10% cash back on all bets or a 50% match bonus on all cash deposits.
The 10% cash back is paid once per week on all wins and losses. It comes with no rollover requirements so members are eligible to bet with it the second it's available in their account. The 50% match bonus applies to all initial cash deposits as well as reloads. It's valued at up to $500. New members are eligible to earn one bonus, not both.
The free bet will likely lead to serious traffic and heavy betting in the coming days at SportsBettingOnline.ag, so analysts recommend that sports bettors get their bet locked in early. More information on all bonus offers available can be found at SportsBettingOnline.ag.