Largest Home Underdog Spreads in NFL History
September 23, 2019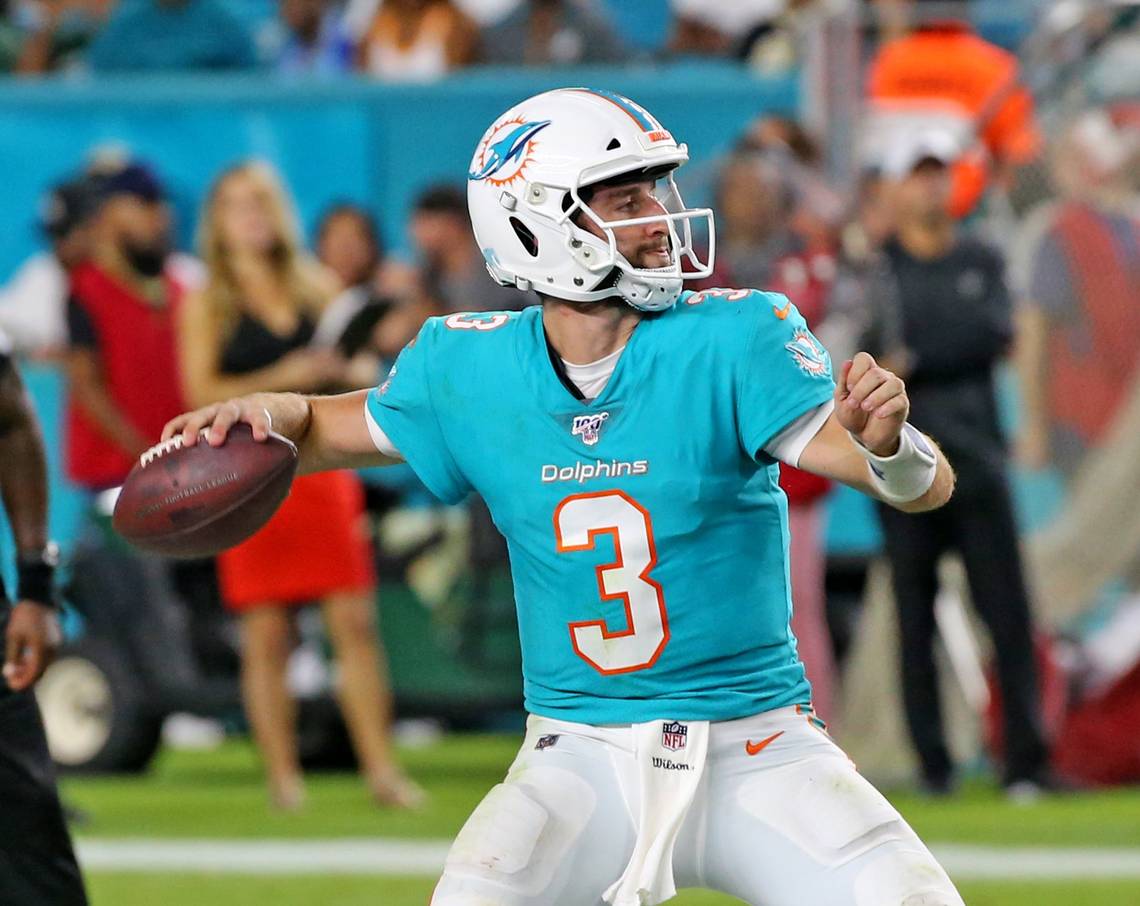 What is the largest point spread for a favored team on the road? That is latest question being inspired by the 2019 Miami Dolphins, a team so bad that they are breaking all types of records in the betting world.
It is no secret that Head Coach Brian Flores and owner Stephen Ross are tanking this Miami team in order to be able to secure Alabama QB Tua Tagliova in the 2020 draft. But, they have really gutted the team and now they are paying the price.
The Dolphins have been smashed by teams in the first three games of the season. The amount they are beaten by really doesn't matter to Dolphins leadership. They are starting from bare bones. The formula can be compared to the 1988-1989 Dallas Cowboys (3-13 & 1-15), the 1997 & 2011 Indianapolis Colts (3-13 & 2-14), and most recently the Cleveland Browns of 2017 (0-16). These terrible records, whether on purpose or not, resulted in securing these players: Troy Aikman, Emmett Smith, Peyton Manning, Andrew Luck & Baker Mayfield. It obviously can work.
Well, back to the 2019 Miami Dolphins of 2019. They are 0-3 and are looking more like a team that will go 0-16 and it won't even be close. The only question is how big will the point spreads get?
This weekend they are taking on the L.A Chargers, a decent team that is coming off a heartbreaking loss at home. The Chargers have to travel clear across the continent and play the Dolphins at what would be 10am for Chargers players on west coast time. All the advantages are on the Dolphins side as far as scheduling goes. Yet, the point spread at sportsbooks today is the Chargers -17, and rightly so. The Dolphins have not covered one of the point spreads in the first three weeks:
Baltimore -7 at Miami. Baltimore won 59-10.
New England -19 at Miami. New England won 43-0.
Miami at Dallas -22.5 points. Dallas won 31-6.
So with Miami at home plus 17 points in mind, we look at a few other giant home underdogs (and their results) in comparison:
Largest NFL Home Underdogs in NFL History
1992 San Francisco (-17.5) at New England. 49ers won but did not cover, 24-12 final score.
2007 New England (-18.5) at Baltimore. New England escaped with a last minute 27-24 win.
1987 San Francisco (-23) at Atlanta. The 49ers won 25-17.