Odds to Win the Stanley Cup in 2020
October 2, 2019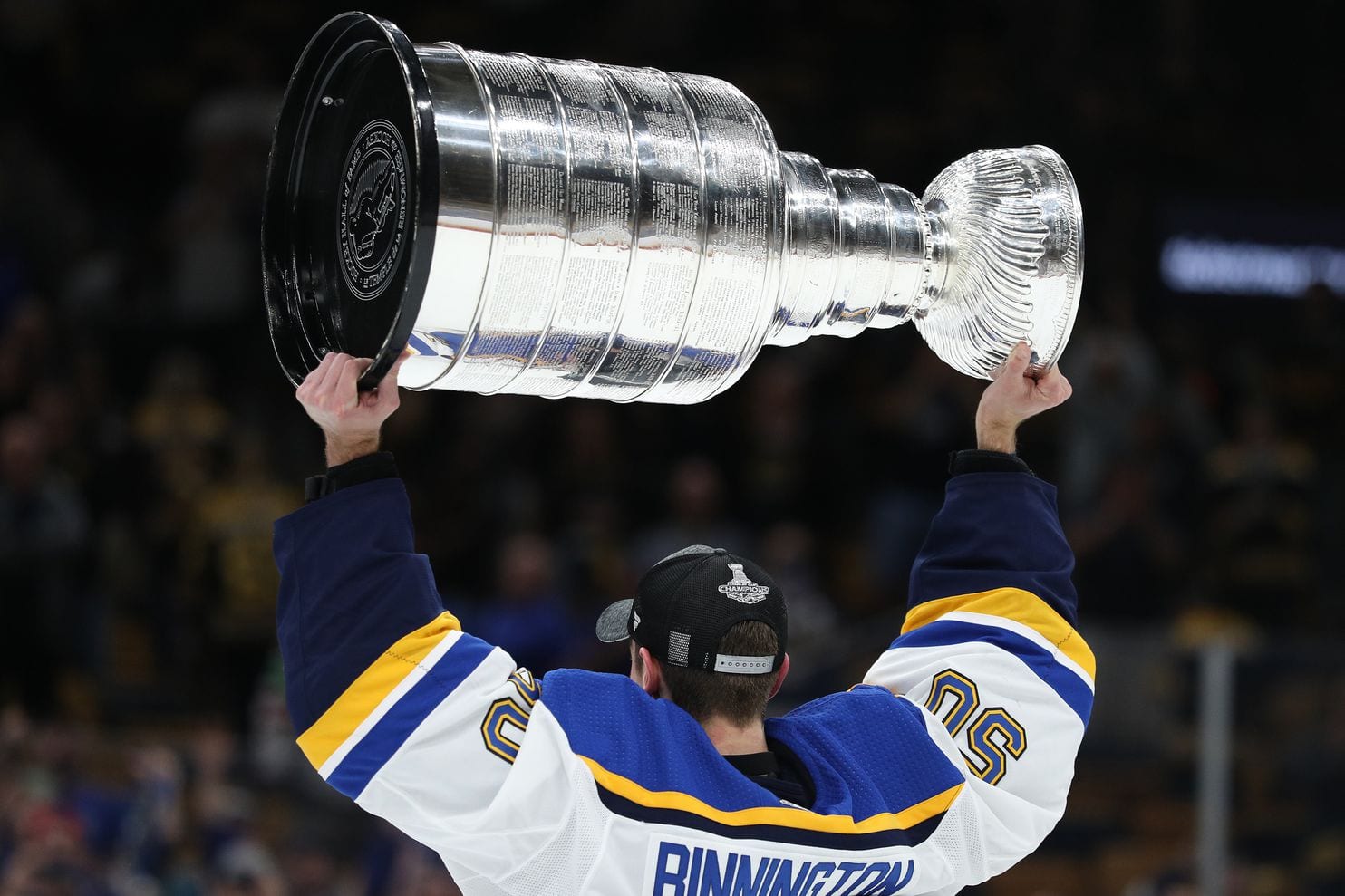 The forces of Hockey are stirring again. And there are odds on which team will hoist the 2020 Stanley Cup.
Last season was great for Hockey when the St. Louis Blues, who started the season a major underdog, fought their way to winning the title.
In a sports environment where all leagues are fighting for eyeballs, Hockey still has plenty of attention.
It is important to pay attention to offseason trades and signings before plunking down money on a Hockey Stanley Cup Futures bet.
Last year's favorite (and overall largest disappointment) Tampa Bay Lightning are favored to win it all this year again. Can they finally pull it off? Or will be another team waiting in the wings that snatches victory again this year?
| Team | Odds |
| --- | --- |
| Tampa Bay Lightning | +700 |
| Vegas Golden Knights | +1000 |
| Toronto Maple Leafs | +1200 |
| Boston Bruins | +1400 |
| Colorado Avalanche | +1400 |
| Florida Panthers | +1600 |
| St. Louis Blues | +1600 |
| Winnipeg Jets | +1600 |
| Dallas Stars | +1800 |
| Calgary Flames | +2000 |
| Nashville Predators | +2000 |
| Pittsburgh Penguins | +2000 |
| San Jose Sharks | +2000 |
| Washington Capitals | +2000 |
| Arizona Coyotes | +2500 |
| New Jersey Devils | +2500 |
| New York Islanders | +2500 |
| New York Rangers | +2500 |
| Carolina Hurricanes | +2800 |
| Philadelphia Flyers | +2800 |
| Chicago Blackhawks | +3300 |
| Minnesota Wild | +3300 |
| Montreal Canadiens | +3300 |
| Edmonton Oilers | +4000 |
| Vancouver Canucks | +4000 |
| Buffalo Sabres | +5000 |
| Columbus Blue Jackets | +5000 |
| Anaheim Ducks | +6600 |
| Los Angeles Kings | +6600 |
| Detroit Red Wings | +10000 |
| Ottawa Senators | +15000 |