Offer More NCAA and Increase Your Profits
October 16, 2020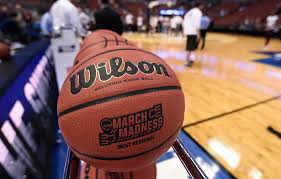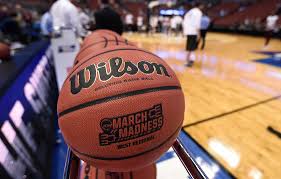 This 2020 has been a crazy, weird and revolutionary year for many people and industries around the world. Covid-19 came to put things into perspective and sports betting was not the exception, all major leagues had to stop, uncertainty was the rule for many weeks, things had to change and adjust so that we could see ports make a comeback, but it was all worth it in the end, because we got to watch and enjoy all of our favorite games, we got to see our favorite players back on the field or court, we got to see legends in the making, winning new championships.
All major American sports leagues did come back, however, some of them are coming to an end already, NHL was the first, crowning the Tampa Bay Lightning as their new Stanley Cup Champion a couple of weeks ago, now the LA Lakers stole the headlines grabbing their 17th NBA title, along with LeBron James' 4th ring, getting this franchise right back to the top where it belongs, and tying the Boston Celtics' overall record, with 17 championships each. MLB is playing its League Championship Series already and will crown a new champion before the month ends, and the NFL has already left behind 5 good weeks of intense activity.
So, what else can we offer our clients to be able to keep them happy, active and of course, to increase your profits? NCAA sports will do the trick, and you will be surprised with the results.
Are NCAA sports a safe bet right now for sportsbooks?
Yes, they are! And the reason is quite simple, sports are just a big part of youth and college culture in America and throughout the world, so we know that these leagues will come back soon and will come back strong.
It was hard to get the season going in NCAA sports, due to the many adjustments and precautions that had to be implemented. Let's remember that we're talking about kids here, young athletes that are under the care and control of the different institutions, and this is why there was extra care in these cases, but it's also why we can be sure that NCAA sports will be one of the strongest leagues to bet on, once things go back to normal.
NCAA Football started playing a six weeks ago and sports bettors have been responding positively, creating great volume and profits for bookmakers already, even though not every conference came into action, or at least not at the same time.
NCAA Basketball has not come back yet, but it will in a few weeks, the season will start on November 25th and we can't wait to be able to offer so many great games that will be taking place, where these young athletes have been waiting patiently, getting their minds and bodies ready to go back to battle. And for those of you wondering, there will be a March Madness Tournament, that will start in mid-March and finish on April 5th with the National Championship game.
Is your operation ready to deal with all these great NCAA games? Make sure you make the right call and join a good Price per Head operation like www.RealBookies.com so that you can offer your players everything they're looking for! Contact us now and let's make this happen!