Payment Options You Have
September 17, 2021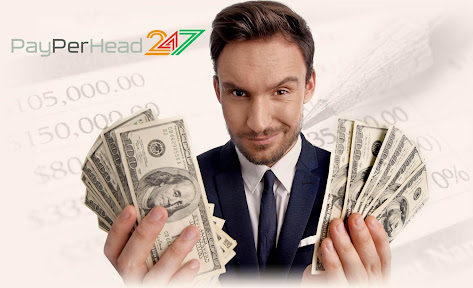 Technology has transformed the way the average person sends money around the world.
You may still not be very familiar with cryptocurrencies, but it's time to understand the power they have, especially if you're located in a country with limited banking methods,
pay per head service incorporates crypto as a payment option.
As a bookie, a lot of your players are likely going to be familiar with using cryptos.
It's a good idea to become familiar with them. The majority of pay per head (PPH) providers are now accepting cryptos as a payment method, so that's one way you can start using them.
Accepted Payment Methods at PPH Providers
Most PPH services will accept these payment methods from their clients:
Cash:

It may seem crazy, but many old school bookies are still paying their PPH with cash.

PPH services are offshore, but you can send cash using services like Western Union.
Bank Wire: Bookies can send bank wires to pay for their PPH every week. As long as you're sending to a non-descript account

, there really isn't too much to worry about.

eWallets:

You likely already have an eWallet account.

You can send money to your PPH using any of the popular eWallets, including PayPal, Neteller or Skrill.
Cryptocurrencies:

The most commonly

accepted cryptos are Bitcoin (BTC), Litecoin (LTC) and Ethereum (ETH), but some PPH services will also accept alternative coins.
LTC has quickly become one of the top options for bookies using cryptos because the fees are much lower than BTC.
Using Cryptocurrencies to Start a Sportsbook
We recommend using cryptocurrencies for not only paying your PPH provider, but also your players when they're not local. If your players are local, you can stick with cash only.
There are benefits to using cryptos to pay your pay per head provider.
Anonymity:

You won't be 100% anonymous using most cryptos, but that's fine.

You'll be a lot more secure using cryptos than you would be if using bank wires or eWallets.
Low Transaction Fees: You don't need to pay a fixed percentage when sending a payment using cryptos

. Transaction fees will vary, but are much cheaper than alternatives.

Speed:

Crypto transactions aren't instant, but they're typically very fast.

Being able to send and receive money quickly will give you a leg up on the competition.
There are also some things you need to be careful of. Never keep a big percentage of your bankroll tied up into most cryptos because they're extremely volatile and can change value rapidly.
We recommend transferring most of your cryptos into a stablecoin, such as Tether (USDT). Tether is backed by the $USD, so the price of a Tether is $1 and you don't need to worry about volatility.
PPH services make it easy to get started and pay your fees.
In fact, you can sign-up to PayPerHead247 right now and claim a four-week free trial. They're one of the top PPH providers and they accept all of the major cryptocurrencies as payment.
More PayPerHead247 tips:
We are a Pay Per Head Sportsbook