Expect the Best
October 7, 2021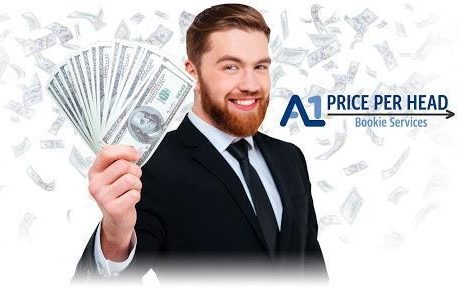 It's time that you start to think like a winner, and most of all, it's time to start believing in what you are selling. You are indeed selling a product; you are selling gaming to your clients. If you are selling the very best in gaming, then you can expect to win. 
It goes without saying that in most every business where the consumer is your bread and butter – you must give them what they are asking you for. Why are they gambling, and most of all if they are gambling with you, how can you keep them? What can you do to attract new clients? These are questions that have easy answers. If you deliver the best, you can expect the best and the best is big profits from revenue to your gaming website. 
If you are reading this, then it's highly likely that you are a local bookie. You may or may not have an online presence. There is only one thing that we ask of you as a takeaway from this article; find an online presence immediately. You cannot afford to cut this corner. 

Local bookies across the America's and around the world are discovering the value of the '

pay per head'

. The PPH (as it's known in the gaming world) is a unique software that is designed to operate as an online bookmaker. Think of the largest, and some of the well-known online bookmakers that you could find on Google in less than 30-seconds – most of those bookmakers are operating with the use of PPH technology.

The PPH functions as a real business and they usually have a brick and mortar office, with a full staff of gaming knowledgeable professionals that have been in the industry for decades. Its main purpose is to provide local bookies with the tools to land themselves an online presence quickly, and affordably. 

The PPH is operated from your PC, laptop, desktop, or from your mobile device. There are no complicated downloads or setting up software. All you do is click on the custom-built website that is for your exclusive use, and you are an online bookie! 
What does the PPH do on a daily basis for you?
The PPH gives you three gaming entities, the sportsbook, the racebook, and the casino. The best PPH providers on the internet are now offering to custom-build your gaming website for free. There is no money down, and no money to be paid later. The website is yours for FREE. They will build it for you within a couple of days, and your clients will be betting against you in the same amount of time. 

The PPH sets all of the daily events in the sportsbook, as well as all of the daily lines and odds. They also offer lines and odds on futures bets if you choose to offer them. You will not be forced to use the lines and odds, and you are always in control of what you want to offer on a daily basis. You may change the lines and odds at any time, for any reason. This is your gaming website and the PPH will respect this. 

The PPH accepts all wagers over the phone or on the website, they also grade each wager within minutes of the event's end. With an 800-number that's accessible from the USA, your clients can call at any time of the day or night as well as gamble 24/7. 

The best PPH providers on the internet are offering some of the best prices for their services in decades, they start at around $7-$10, per head, per week, per active client. Your client will have the ability to gamble as much as they wish for your one low fee, once per week. You will never pay for a client that doesn't play. 
If you expect the best, then you MUST give the best with a fantastic PPH. Your clients will have a state-of-the-art sportsbook with a sleek user interface that offers a HUGE wagering menu. You will also be giving them a world-class racebook, along with a Las Vegas-style casino. If you want to earn a six-figure income as a bookmaker, then you must call the PPH and get started today.
More information at: expected to win