What Is It That a Bookie Needs to Know?
October 18, 2021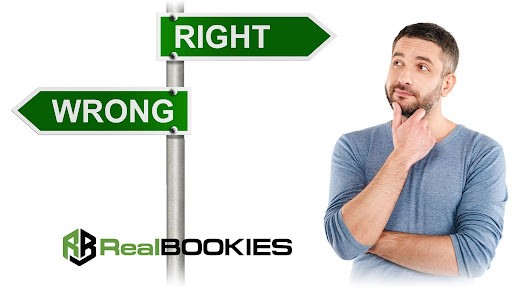 At times, a bookie service can keep an operator tied and make them spend most of their time striving to improve their products. But, many bookmakers have subscribed to different pay per head (PPH) services.
Yet, some operators choose the wrong PPH companies. Listed below are six things to know when choosing a pay per head provider.
Cheap Is Expensive at Times
It is tempting to choose cheap services and save some cash. Interestingly, some of these service providers lack experience and cut corners to minimize their operation costs. You cannot compare the savings you can make after contracting a cheap PPH provider with the profit that another bookie makes after hiring a famous pay per head firm.
You might not get the following benefits from a cheap provider:
Basic betting knowledge:

technology is transforming the PPH sector and it is difficult to find a cheap company that understands basic gambling principles

.

Poor book management:

the company might not enter all transaction records in your book.

Obsolete technologies: they are less likely to get

the latest technology and might opt to use old technology that doesn't need frequent upgrades

.

The PPH Provider's Real-World Experience
This is among the main questions that you should ask a pay per head provider upfront. Managing a bookmaker isn't a walk in the park, especially when you are a novice PPH agent.
In the past, operators moved lines based on their gambling and sports knowledge. Today, odds compilers use various tools that track certain betting markets.
You can gain immense experience by going to a football pitch for three consecutive seasons. It will help you make an informed decision when selecting a pay per head provider as you understand various betting principles.
You will sign different types of bettors once you launch a bookie. Some of them might be recreational gamblers, professional bettors, and craft players who are only looking for betting credit.so, it is necessary to monitor each bettor's activities.
Some bettors stake huge sums of money and rarely lose. Such players can deplete your cash reserve fast especially if most of your clients have short or lack losing streaks. The law allows you to set betting limits for certain bettors or suspend their accounts.
Reputable pay per head companies offer different agent reports including daily, annual, monthly, players, and weekly balance reports. You can review them to select the players that you will retain.
How the PPH Company Handles Players
Successful operators recommend employing English-speaking and knowledgeable personnel who will serve each bettor diligently if you will open subsidiaries in different countries. Still, you can hire betting clerks who are fluent in your target region's local language.
Bookmaker Management System
Many pay per head companies use Digital Gaming System's (DGS) software. But, some providers have proprietary software that their customers can access at any time. It can manage over two thousand players at once and rarely experiences system breakdowns.
Some service providers provide customization to meet special bookies' and bettors' needs. They allow operators to change their account settings and be online throughout.
Is It a Group of Gambling Pros?
There has been a surge of online fraudsters of late. Hence, it is necessary to investigate whether gambling professionals are operating a particular pay per head company.
They should have enough resources to serve your players well. Also, the company's customer care department should be reachable at any time.
Some bookie service operators don't research several pay per head providers before they contract a particular company. It is important to check a company's online reviews, betting experience, specialty, agent reports, and management system.
Learn more:
Real Bookies Puts Competitive Pay Per Head Sites to the Test