What You Can Learn From America's Bookie Review – Guide For The Beginners
November 18, 2021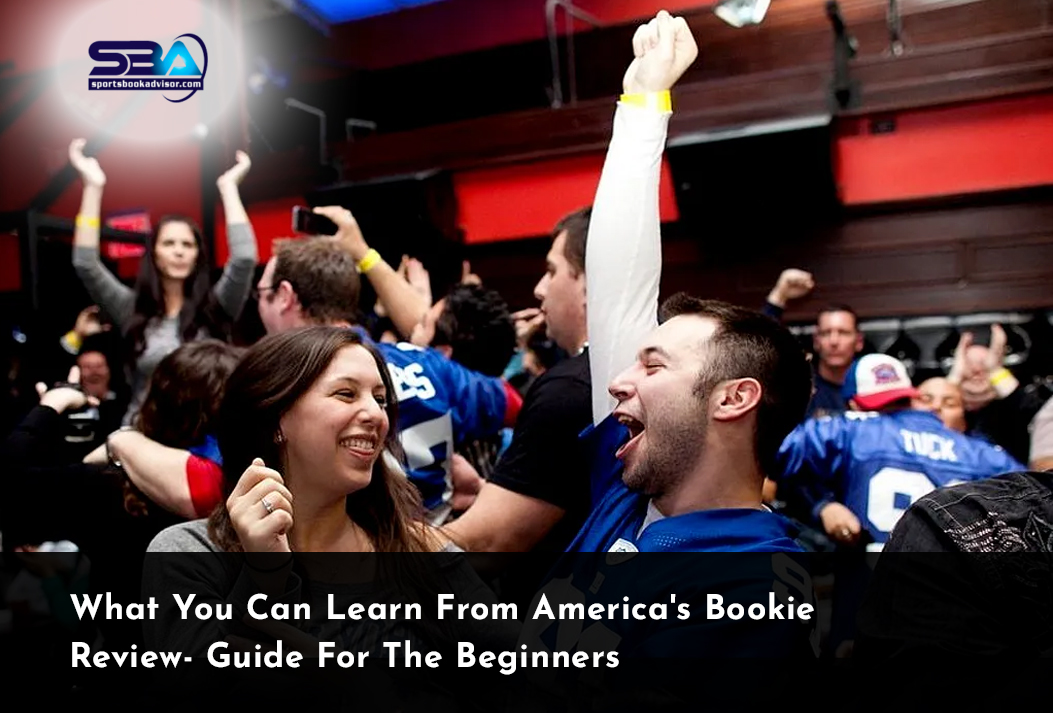 The online sports betting market is highly competitive. As a result, more and more sites are vying to win your business. But with the availability of so many sports betting sites, it often becomes very tough to understand the online sites that are trustworthy, safe, and reliable and the sites to avoid. We make this process easier for you.
When you look for an online betting site, you have to find out one that caters to your needs perfectly. Some of the betting sites excel when offering bonuses and sharp lines, while others offer decreased juice on the bets and some of the sites also perform better than the rivals in terms of rapid withdrawals. But the majority of the betting sites have several things in common, which are the liquidity to cover any winnings, a strong reputation for treating online gambling customers fairly, a history of prompt payouts, a commitment to maintaining the highest safety standards, strong market coverage of major sports leagues, and a slick mobile sports betting
site. Here the popular sports include tennis, boxing, and soccer, and pursuits such as college football.
So, before you join a betting site like America's Bookie, you have to decide how often you would be betting and how many sports you would be betting. Once you visit the site, you have to choose the bet type you want to make. After that, you have to click on the sport that you want to bet on. Then work out the priorities to select the right online betting company for your needs. Besides, it is also important to sign up for multiple accounts with the leading online betting sites as these will allow you to take the advantage of multiple bonus offers, and therefore select the sports betting website with the most attractive odds on the market in which you are interested.
The best betting sites online like America's Bookie have excelled across the board with great bonuses, generous odds, and a great user experience. Now let's have a look at the things you must check from America's Bookie review before joining this sportsbook.
1. The software: The software of America's Bookie was developed by RDG Corp. This company has a record of developing software for many sportsbooks since the mid-
nineties. Although this software has a simple interface, it allows the users to focus on making money on sports betting.
2. Selection of betting: America's Bookie supports eight types of bets including parlays, straight wagers, round robins, teasers, if win or tie only, if win only, action reverse, and win reverse. Besides, this sports betting site allows you to bet on all the key sports like hockey, basketball, baseball, soccer, football, NASCAR, golf, MMA/UFC, boxing, and tennis. This site also allows you to wager on different entertainment and political events including American Idol and the 2012 US Presidential Election.
3. Deposit methods: You can fund the account of this sportsbook by sending a MoneyGram or Western Union transfer. Here all deposits more than $100 would have the fees covered by this site. Both MoneyGram and Western Union accept the leading credit cards.
4. Withdrawal methods: In this Sportsbook, you can request cash payout through person- to-person money transfer via MoneyGram and Western Union. You can send one
payout request every 7 days. The requests often take 7-15 business days to process, but they generally arrive within 48 hours. Besides, you can consider cashier's checks.
5. Support: This online betting site offers live chat, telephone, and email support 24/7. But the telephone support of this site is only available by using the North American phone number. Apart from that, the most effective as well as the quickest way to contact this online betting site is through the email address  [email protected]