Why Use Multiple Sportsbooks to Win More Bets
September 6, 2022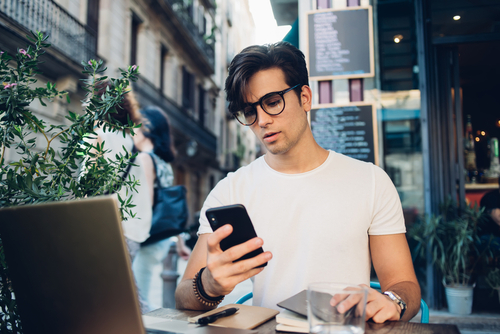 Key Points
– Shopping for the best line is an easy betting strategy.
– Multiple betting accounts give bettors options.
Why Use Multiple Sportsbooks to Win More Bets
Sports bettors are constantly searching for an advantage. They keep looking for the perfect solution, but they frequently overlook one of the most straightforward steps they can take: opening accounts at several sportsbooks.
Always keep in mind that, with a typical juice of -110, a bettor must win 52.4 percent of his wagers to break even. You have a decent chance of making some quality gains if you win 55% of the time.
Working smart, not hard, is one method to achieve this, and smart gamblers use various sportsbooks.
We're a week into the college football season. How were your bets? Check out finding value in NCAAF betting.
Win More Bets – Get the Best Line
One of the suggestions when looking up "how to win more bets" is to always "shop for the best line." It's one of the simplest things gamblers may do to increase their winnings and bankroll.
If you're a smart bettor, you'll maintain accounts at several sportsbooks so you can compare the odds and payouts. If you like the Chiefs, would you rather have them at -3 as compared to -4? It would pay to find an underdog at +120 instead of +115.
Although there might be small variations, changes in lines can be the difference between a victory and a defeat or even a push. Consider placing a $100 wager on multiple MLB games. You like small underdogs and short favorites. You end up with a 52.5 percent winning percentage.
Yes, the winning percentage is great, but check your bankroll. At standard odds of -110, you broke even. However, imagine if you had found the same multiple bets at an average of +100. The only way to find these bets is to shop around. If you had, you would have won more than $2,000!
That is how effective looking for the best lines can be. You should have accounts with several sportsbooks because of this.
Backup Strategy
Have you ever attempted to place a wager but were unable to access your betting account? You cannot waste time fiddling with failed login attempts if time is of the essence in making your wager.
Online bookmakers make an effort to keep run times very close to 100%. They still require some downtime for maintenance, and problems do occasionally occur. If you follow this easy strategy, you already have accounts at other sportsbooks.
You can easily log into a different offshore sportsbook and continue placing your wager. Problem solved.
Additionally, you might have various sportsbooks for various sports. While one is your go-to NBA sportsbook, you select a different one as your go-to NFL and college football sportsbook. If you have multiple sportsbook accounts, you will always have the opportunity to win more bets. 
Freebies & Bonuses
Online sportsbooks are competing for clients since sports betting has become more popular in the United States. To attract new clients and keep the ones they already have, they provide a ton of bonuses and incentives.
Free bets, risk-free bets, and deposit matches are frequently offered by sportsbooks to entice new customers to place wagers. Although there will be rollover conditions, the average bettor can win a lot of money using these free bets and other incentives.
Bettors can also benefit from contests that certain bookmakers provide as well. The NFL and college football seasons are popular times for football squares competitions. Another well-liked sportsbook competition is a March Madness bracket. These extras provide value for bettors looking to win more bets.
Did you know that becoming a bookie has never been easier?
Finding Your Favorites
You will not find all bets at every single sportsbook. There may be certain bets that you like each month, quarter, or year. If your sportsbook doesn't offer those bets, you will need accounts at other betting sites to find them.
For example, not every sportsbook offers player prop bets or specialty market bets. For example, at Christmas time, which team will be in the Premier League's lead? European gamblers are more likely to place this wager. If you could add a reputable European sportsbook to your list of accounts, you will always be able to make this wager.
Rules Vary
Your list of sportsbooks will vary from one another, much like different NFL stadiums do. They might approach some things differently.
Consider placing a Finishing Position Bet on a golf competition. You place a bet at 10-1 on your guy to place in the top-20.
Different bookies will pay out differently if your man does place in the top-20 but ties with four other golfers. At 10-1, one pays out the full sum. Due to a tie, another only pays out 2-1. Which one would you choose? This is yet another justification for having numerous sportsbook accounts.
HEY BOOKIES! DOES YOUR PPH OFFER LIVE BETTING?
Win More Bets -Timing
Odds are typically copied from a few different sources by most bookmakers. It's one of those well-kept industry "secrets." You should have accounts with sportsbooks that post odds as soon as possible if you plan to place early wagers.
For instance, after Saturday games, you want college football odds for the upcoming week as quickly as possible on Sunday. You can find early betting value before lines adjust later throughout the week. 
There are a few key reasons to maintain multiple sportsbook accounts in addition to looking for the best line. In the end, having multiple betting accounts makes you a smarter bettor by helping to win more bets. That will make your bankroll happy too!