Betting Props for Clemson vs Alabama National Championship Game
January 9, 2017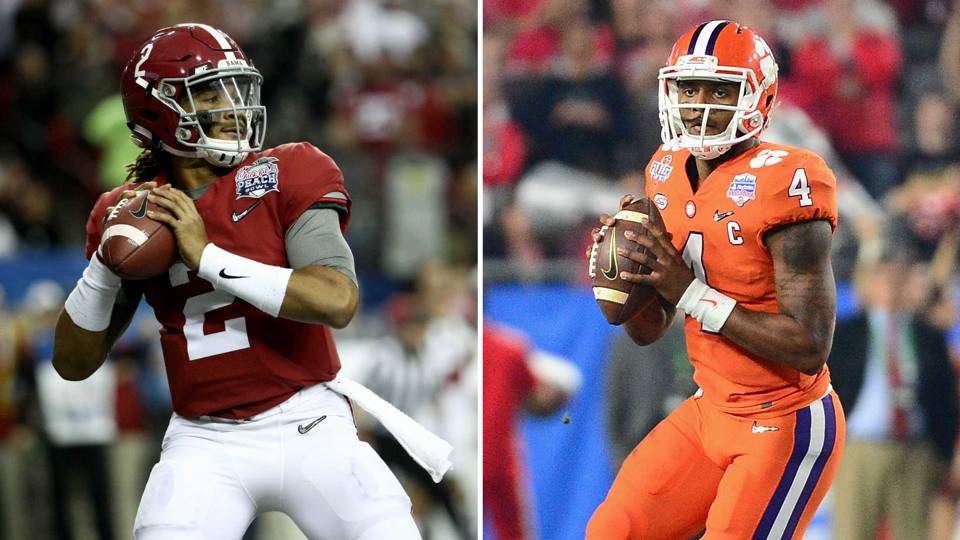 Alabama will meet Clemson for the college football national championship on Monday night in Tampa, Florida. Many football fans and bettors alike have been waiting for a rematch of last season's national title game and have had their wish come through tonight.
Alabama won last season's national title in a thrilling 45-40 win over Clemson.
Alabama is undefeated entering the game and is currently 6-point chalk over Clemson. On the moneyline, the Crimson Tide is -225 while, Clemson is +185.
Alabama – 14-0 straight up, 10-4 against the spread
Clemson – 13-1 SU and 7-7 ATS
Alabama has one of the best defenses in the nation and an explosive offense. That combination has given them a plus-28-point scoring margin in games this season. The Tide has won every game but one by 10 or more points and has won eight times by 20 points or more.
Clemson has been a dog on just two occasions this season. Once at +1 and once at +1.5 and the Tigers were straight up winners in both games.
These are easily the two best teams in the country meeting Monday night. Sportsbooks have a number of props to bet on for the final college football game of the season and here a handful of them.
Coin Toss Odds
Heads -110, Tails -110
Team That Scores First
Alabama -150, Clemson +120
First Scoring Play
Touchdown -185, Safety, Field Goal +150
First Score – Exact Outcome
Touchdown Alabama +115, Field Goal Alabama +275, Safety Alabama +5000
Touchdown Clemson +190, Field Goal Clemson +275, Safety Clemson +5000
First Turnover in Game
Fumble +145, Interception -150, No Turnover during Game +700.
There are a multitude of others props that can be found on top sportsbooks online. Sportsbooks will be offering these props right up to kickoff and will have live betting throughout the championship game on Monday night.