Blow Out and Blow Up, Tales of Two Teams
January 27, 2016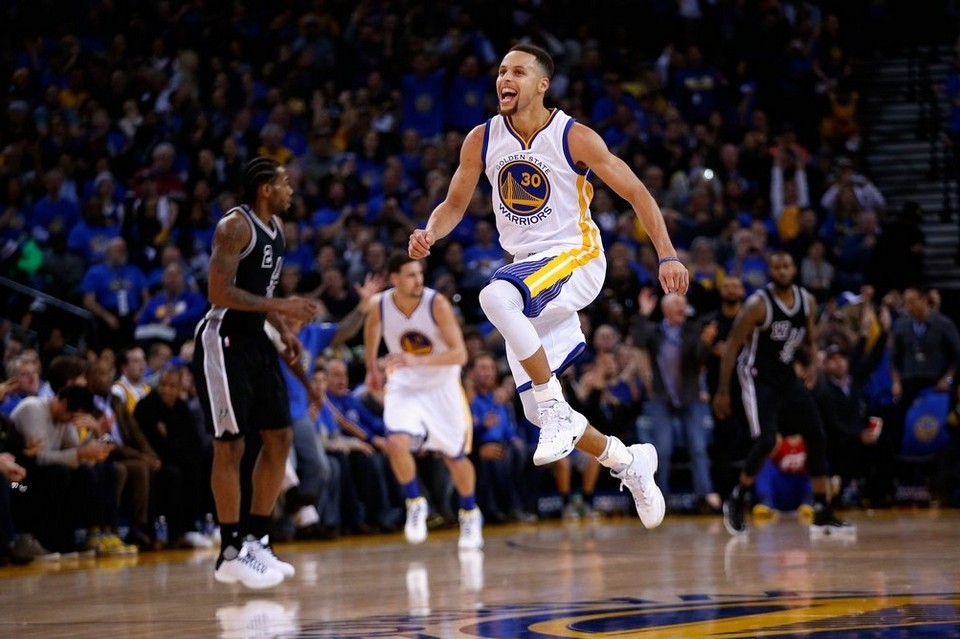 The San Antonio Spurs visited the Golden State Warriors Monday in a matchup between the top two teams in the NBA's Western Conference.
Most thought the game would be a close thriller from start to finish. Nothing could be further from the truth as the Warriors blew out the Spurs by 30 points 120-90.
San Antonio entered the game on a 13-game winning streak, but does not seem too worried over the loss, nor do odds makers. The Spurs were quickly posted as double-digit favorites against Houston for Wednesday's game.
The Spurs have yet to lose two straight all season and have covered the number after each loss, winning by 10 points or more each time.
Golden State is 21-0 this season as home and has won four consecutive overall. The Warriors and Spurs will play twice in March, which should give an indication of how the two teams stack up.
The Los Angeles Clippers were hoping to have All-Star power forward Blake Griffin back in their lineup soon, following his recovery from a quadriceps injury on Christmas Day.
However, Griffin had a blow up over the weekend in Toronto. The All-Star forward fractured a bone in his right hand during a fight with the equipment manager of the team.
Griffin is now expected to miss four and possibly up to six weeks.
Sources said that Griffin and Matias Testi the team's equipment manager argued while at a restaurant in Toronto.
Testi, who has been a close friend to Griffin for many years, routinely can be seen bantering back and forth with Griffin.
The two were sent back to Los Angeles after the incident. Both the NBA and the Clippers are carrying out investigations into what transpired.
Head coach Doc Rivers and team owner Steve Ballmer released a statement saying the conduct did not have any place in the organization and is not representative of who the Clippers are as a team.
They added that appropriate action would be taken following their investigation.