Final Four: North Carolina Favored to Win National Championship
March 28, 2017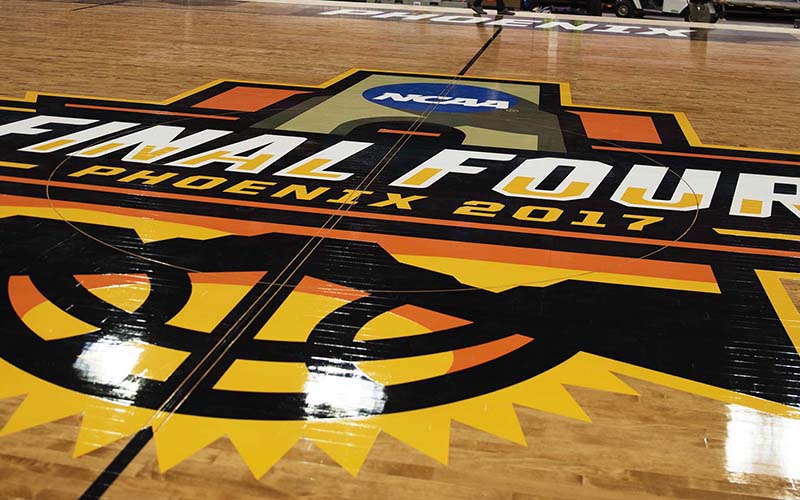 The NCAA Tournament field has been reduced to four from an original 68 in just over two weeks. Three of the four remaining teams were very popular choices entering March Madness to win the national title.
The fourth was nothing more than a long shot, but has played its way to within one game of reaching the national championship game.
The North Carolina Tar Heels are favored to win the national championship entering the Final Four with odds of 7 to 5. The Tar Heels won their Elite Eight showdown with Kentucky thanks to a last second jump shot by Luke May, an unknown, walk-on for the team.
North Carolina's two top players Justin Jackson and Joel Berry II grab a lot of the attention, but Kennedy Meeks has an average over the past three games of 13 rebounds per game. The Tar Heels have out rebounded each of their opponents in those three games.
The Gonzaga Bulldogs have the second shortest odds at 9 to 5 to win the national championship as the Final Four approaches. The Bulldogs started their tournament slowly, by routed Xavier in their Elite Eight games 83-59, to reach the Final Four.
Similar to North Carolina, a player often overlooked for the Bulldogs has made a huge impact during the tournament. Johnathan Williams is averaging 16 points and 7 rebounds in his past two games of the tournament.
The odds drop for the third and fourth teams of the Final Four. The Oregon Ducks opened with odds of 11 to 2, while South Carolina Gamecocks are 15 to 2. Both teams played superb during the tournament and could upset their opponent on Saturday in their respective semifinal game.
Ducks sophomore Tyler Dorsey is averaging 24.5 points per game in the tournament, while Gamecocks senior Sindarius Thornwell is averaging 25.7 points, 7.2 rebounds and 2 steals per game. Defensively, he has been nothing short of spectacular.
With just one win to reach the finals and two to win the national championship, any of the four teams has a realistic opportunity to be crowned NCAA National Champion.