How Far Online Sports Betting Has Come Since Its Infancy
August 29, 2014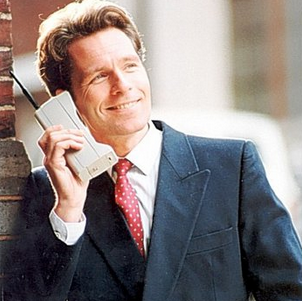 In the mid-1990's a new trend started – online sports betting. For those that don't remember, the gambling industry saw a massive spike in popularity thanks to the Internet. Not that gambling wasn't always popular – it was – but the Internet did wonders for the industry, including sports betting. Let's take a look back at then and now and see just how far online sports betting has evolved.
The first online sportsbook…
In 1996, a company out of Antigua decided to bring sports betting to the Internet. The first online sportsbook was Intertops. Intertops wasn't new to the sports betting industry. They had actually been around since 1983, but customers had to place wagers over the phone. They're still in business now, making them the longest standing online sportsbook. After Intertops entered the online sports betting world, wagerweb.com followed suit and provided a pretty solid platform. Like Intertops, they're still around and doing quite well.
Old-school online sportsbooks were generic…
If you visited online sportsbooks back in the 1990's, you know just how different the sites were than they are now. There are far more betting options now, better software/graphics and more deposit options for players. Plus, let's be honest, did anyone really trust making a deposit online back in the 1990's?
Online sportsbooks learned through trial and error, just like online casinos and online poker sites. Because of the trial and error period, players suffered. It used to take weeks – sometimes months – to receive payouts. And it was quite difficult to get a bet in on time if you were attempting to make a bet close to game time. Part of that had to do with dial-up Internet problems, but more had to do with weak sportsbook servers.
Promotions are the biggest difference between now and then…
If you were able to receive a free bet or two at an online sportsbook from 1996 until the early 2000's, you were lucky. Nowadays, big bonuses are a necessity for an online sportsbook to remain in business. Players look for deposit match and reload bonuses. In, say, 2000, you probably would have though receiving a lousy $10 bet was pretty cool.
Not anymore. In the early 2000's, online sportsbooks discovered that the best way to attract new customers and keep customers coming back was to offer awesome bonuses. And, just like any other industry, once one big company starts doing something, everyone else copies. Sports bettors were the ones to benefit from online sportsbooks trying to one-up each other in the bonus department.
Where online sports betting will be in 10 years…
Now that we've talked a bit about the evolution of online sports betting until now, let's take a look at where the industry will be a decade from now. It's hard to predict the future, but we are confident online sports betting will be even bigger and better 10 years from now.
Online gambling is a growing industry, with sports betting being one of the most popular forms of gambling. What I expect to happen is the sites to continue improving in software quality, increasing deposit options and making bonus programs even better. Online sports betting isn't going anywhere and, based on its trends, there's no reason to think it won't continue to grow in popularity.