Hoy! Odds to win 2018 FIFA World Cup
April 16, 2018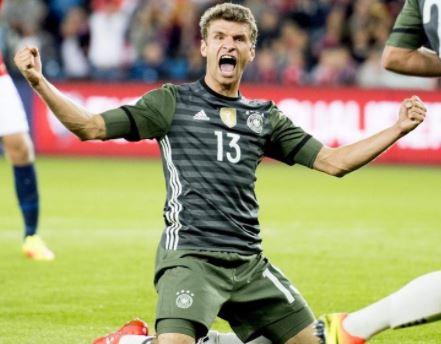 The 2018 World Cup is not far away now. The 32 teams are set. The host country Russia will kick off Thursday June 14, 2018. They will play in Group A at the Luzhniki Stadium in Moscow. Times are already set for subsequent games and can be found here.
The odds are found below. If you are new to moneyline style odds, they work like this: Brazil is +500. That means they are 5/1 odds. $100 pays $500 if they win. Another example is Iceland is +20,000. If they win, your $100 bet pays $20,000.
One very anticipated match is that of Germany and Mexico, the FIFA Confederations Cup rematch. Germany is -200. Mexico is +490 and a draw is +290. Bet these games and others at top rated online sportsbooks.
Mon 5/7  8:00AM (EST)
Odds to win 2018 FIFA World Cup
 Germany
+470
 Brazil
+500
 France
+600
 Spain
+780
 Argentina
+825
 Belgium
+1100
 England
+1600
 Portugal
+2500
 Colombia
+4500
 Russia
+4500
 Uruguay
+3700
 Croatia
+3700
 Poland
+6000
 Mexico
+10500
 Switzerland
+9000
 Iceland
+20000
 Serbia
+20000
 Nigeria
+15000
 Denmark
+8500
 Sweden
+11000
 Japan
+30000
 Australia
+35000
 Peru
+30000
 Iran
+40000
 Republic of Korea
+50000
 Costa Rica
+40000
 Tunisia
+50000
 Egypt
+27500
 Senegal
+16000
 Saudi Arabia
+50000
 Panama
+50000
 Morocco
+40000