MLB Free Pick: Brewers vs Cubs
August 14, 2018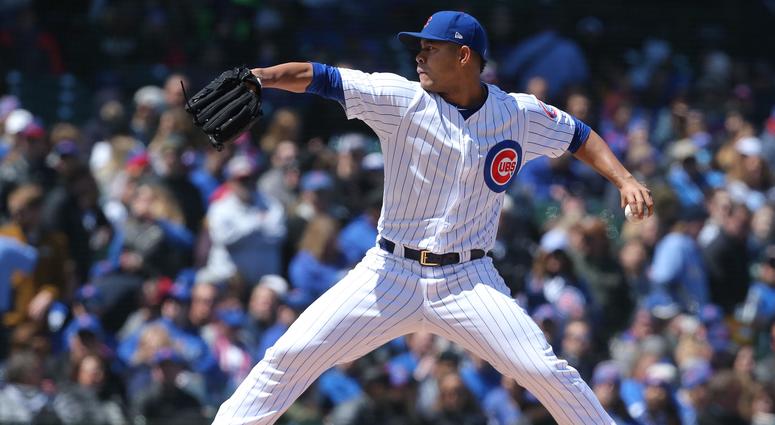 The Chicago Cubs are in first place in the National League Central because of their dominance in head to head matchups against the Milwaukee Brewers. The Cubs will look to increase their lead on Tuesday when the two division rivals square of for a short two-game series at Wrigley Field.
The current line has Chicago slightly favored at -125, Milwaukee +105 and the run total not yet released.
The Cubs defeated the Washington Nationals Sunday thanks to a heroic grand slam by David Bote in the ninth inning giving Chicago a 4-3 victory. The Cubs sit 19 games over .500 and lead the Brewers by three games thanks to holding an 8-3 advantage in games against Milwaukee.
Cubs' first baseman Anthony Rizzo has 5 hits in 13 at bats with a pair of home runs against Brewers scheduled starter Jhouyls Chacin.
This season Milwaukee is batting just .165 against Chicago, with the best average on the Brewers against the Cubs being the .256 of Lorenzo Cain. Milwaukee has lost 7 of its 11 games in August including losing 5 of its past 7.
Cain has 12 hits in 29 at bats with two or more hits in five games over his last six.
Milwaukee will start Jhouyls Chacin on the mound. The right-hander is 11-4 with a 3.91 ERA. After a 4-0 July with a 2.64 ERA across five starts, Chacin had a poor outing his first August start losing for the first time since June 24, but rebounded in his second beating the San Diego Padres. Chacin has a 3-4 lifetime record over eight games against Chicago, which includes a win on June 13 where he pitched six shutout innings
The Cubs will have Jose Quintana on the mound. The lefthander is 10-8 with a 4.28 ERA. Quintana has had an inconsistent season. Last week against Kansas City he allowed five runs as he had problems finding the strike zone. However, he has had quality starts in four of his most recent six starts and limited the Brewers to a pair of runs in 19 innings in three starts this season. In seven starts during his career against Milwaukee, Quintana has a record of 4-1 with a 0.91 ERA.
Prediction: Take the Cubs. Quintana is 6-1 in his career versus Milwaukee and in his last nine home team starts in August is 8-1. Chacin is 1-7 in his last 8 team starts on the road in August. This season the Cubs hold an 8-3 advantage over the Brewers and that should continue Tuesday.