Most Consistent NFL Over and Under Wins Total Teams
July 4, 2017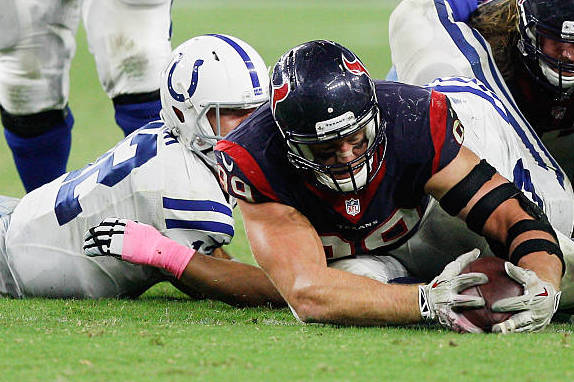 Football bettors by now are starving for a good bet while waiting for the 2017 NFL regular season to kick off in September.
The Draft and other prop bets have placated the bettors somewhat but they are impatiently waiting first for the August preseason then the opening kickoff.
Nevertheless, there are futures bets available of which one is the win totals for every NFL team. The win totals for the NFL regular were released in May, with the action on this prop picking up more and more as the regular season approaches.
Here are a few things to know about the most consistent over- and under-achievers when trying to decide your best bet on the NFL win totals for 2017.
Over
The Houston Texans have been the best Over bet for win totals during the past 10 seasons. The Over win total has cashed in five of the last six seasons for the Texans and 8 of the last 10.
The only season during that stretch in which the Texans did not finish higher that their projected win total was 2013, when sportsbooks gave them a 10.5 win total and Houston won only two games.
Houston's win total was released at 8.5.
New England was the second best Over bet for win totals the past 10 seasons, cashing the Over in 7 of the last 10 seasons. New England has won the AFC East in 13 of the past 14 seasons and has been victorious in 12 games or more in each of the past 7 seasons.
This season the Patriots were given a win total of 12.5, which is the highest total dating back to the 2001 season for any NFL team.
Under
When it comes to losing, the Cleveland Browns are experts. The Browns have routinely been given the lowest win total of late and each year they tend to finish Under that number. The Under win total has cashed in 11 of the past 14 regular seasons for the Browns.
This season the Browns win total opened at 4.5, which was tied for the league's lowest with San Francisco.
Another team that regularly finishes Under its projected win totals is the Jacksonville Jaguars. The Over in win totals has not cashed since in the 2010 regular season for the Jaguars.
This season the Jaguars win total was released at 6.