Point Total Leaning Toward an OVER in Super Bowl 50
February 7, 2016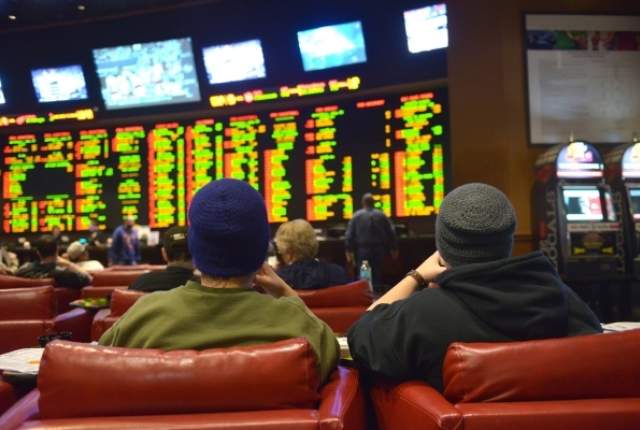 For many Super Bowl fans betting on the total points or the over/under is one way to bet without worrying about who wins.
The current over/under for Super Bowl 50 is as low as 44 on some books and as high as 45 on others while many are sitting on 44.5.
Through 10 postseason games this year, the total has cashed on the UNDER 6 times, while 9 of the 10 playoff games were clear cut over or under, and just a late touchdown pushed an UNDER to the OVER in the Kansas City-New England game.
The OVER looks good in Super Bowl 50 between the Carolina Panthers and Denver Broncos.
The OVER has cashed in three consecutive Super Bowls and 4 of the past 5.
Carolina has cashed more OVER tickets this season in the NFL than any other team at 12 with 5 UNDER and 1 PUSH.
The Panthers-OVER combo has cashed on eight occasions this past season, of which two have come during the playoffs.
Denver was the underdog in four games during the regular season. The OVER in those four games was 4-0. In those games, Denver scored 27 points or more in each.
Carolina's defense is very strong, but has allowed 21.5 points per game when not playing at home, in comparison to just 17.5 points per game at home.
The Panthers cashed the OVER in 4 of the past 5 games Cam Newton has been the starting quarterback.
This is the eighth Super Bowl Denver has played in. The Broncos are just 2-5 straight up in those seven previous Super Bowl appearances, but the OVER has cashed in 6 of the 7.
Carolina has played in just one Super Bowl. The Panthers lost that to New England 32-29 but the OVER cashed easily on a 37.5 total.
The Super Bowl has had four games with totals between 44 and 45, with the OVER cashing in three of the four.
The OVER has cashed in 9 of the previous 11 Super Bowls played in California. Points are aplenty when it comes to playing the Super Bowl on the West Coast.
OVER or UNDER, the decision is yours..