Push to Legalize Sports Betting To Pick Up in 2017
July 8, 2016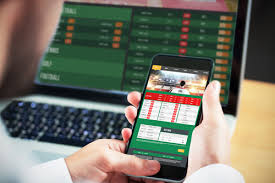 The second half of 2016 will be devoted to the upcoming U.S. elections, but the beginning of 2017 could begin a big push by lobbyists for the legalization of sports betting in the United States.
A coalition of stakeholders in sports betting is planning to set up a lobbying effort on Washington's Capitol Hill as early as the start of 2017 that will push to expand legalized sports wagering in the country.
The AGA or the American Gaming Association is the big player behind the push. Even though the AGA has received some support, the timetable it has set for early 2017 might be a bit ambitious as there will be many hurdles along the way.
The biggest hurdle of course is the existence of the Professional and Amateur Sports Protection Act of 1992 that prevents 46 of 50 states from having sports wagering.
An amendment or partial repeal of the Act will likely be the easiest way to expand the scope of sports wagering in the U.S.
Congress normally acts slowly in general and much slower when it comes to altering an existing law.
However, as the just completed daily fantasy sports hearing illustrated on Capitol Hill, there is a big educational gap between the legislators and stakeholders in sports wagering when it comes to understanding the technology of sports gambling that is currently being offered.
Mobile phone apps for sports betting in Nevada could represent up to 50% of the wagering by 2020, says on industry analyst.
It is expected that Nevada's Gaming Commission will likely give approval to regulations allowing bettors to setup as well as fund their betting accounts for mobile devices from outside the state.
It has been estimated by industry experts that sportsbooks offer bettors more than 200,000 opportunities per year for in-play, live wagering on mobile devices.
Bettors are able to wager on a menu that is constantly evolving of options that come second after second that pertain to nearly any part of a game being played.
Despite a number of challenges that await any effort for formalized legalization of sports wagering, for many legalization is far closer today that just last year.