Seattle Picked to Win Super Bowl LI Over Pittsburgh
August 21, 2016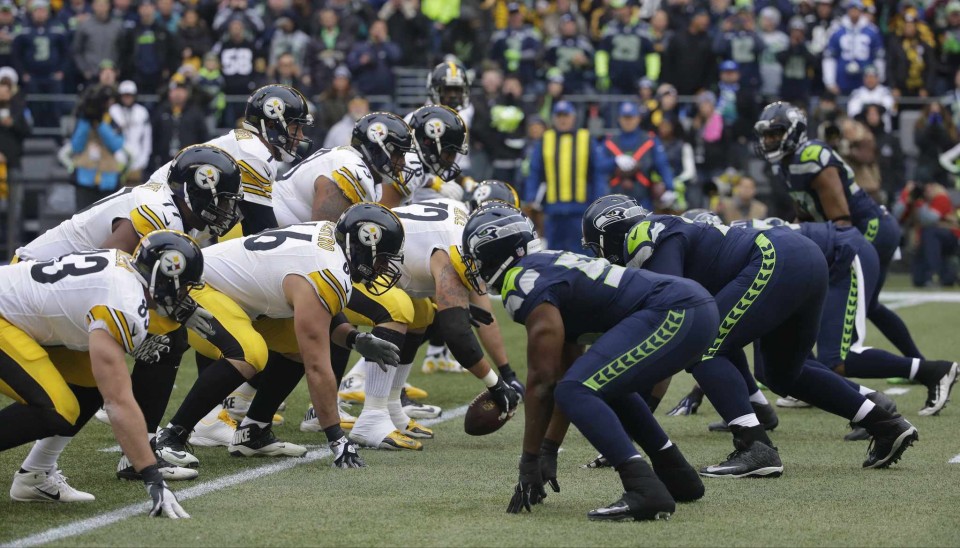 We are only in the second week of preseason and already there has been a simulation done to predict what team will win Super Bowl LI in February.
Back in February of 2006, the Pittsburgh Steelers defeated the Seattle Seahawks in Super Bowl XL 21-10. An NFL predictive scoring modeling site, has predicted that this season's Super Bowl will be played between Seattle and Pittsburgh with Seattle coming out on top.
On most online sportsbooks, Seattle is only third in odds to be victorious in Super Bowl LI, but predictionmachine.com has projected the Seahawks to win the big game in February of 2017.
The statisticians at the website ran a simulation of this upcoming season in the NFL 50,000 times and Seattle came up the winner in the NFC and then was the best in the NFL at 11.7% to win the Super Bowl. Last season, Seattle was eliminated by Carolina in the division round of the NFC playoffs.
Pittsburgh came out on time the most times in the AFC at 14.8% of the time beating out New England at 14.3% and Denver at 11.5%. Pittsburgh went on after that to win Super Bowl LI 7.3% of the time.
When the two teams were placed head to head Seattle came out the winner 55.5% of the time, with an average score of 27-24.
Seattle has been twice to the Super Bowl over the last three seasons, beating Denver 43-8 in Super Bowl XLVIII and then losing in Super Bowl XLIX 28-24 to the New England Patriots.
Pittsburgh has won more Super Bowls than any other team and was last in the Super Bowl following the 2010 season in which they lost to Green Bay 31-25 in Super Bowl XLV.
In the Super Bowl LI futures, Pittsburgh is fourth with +1200 odds, which puts them behind New England at +600, Green Bay +850 and Seattle +1100.