Sportsbooks Beat Public in Week 3 of NFL
September 27, 2016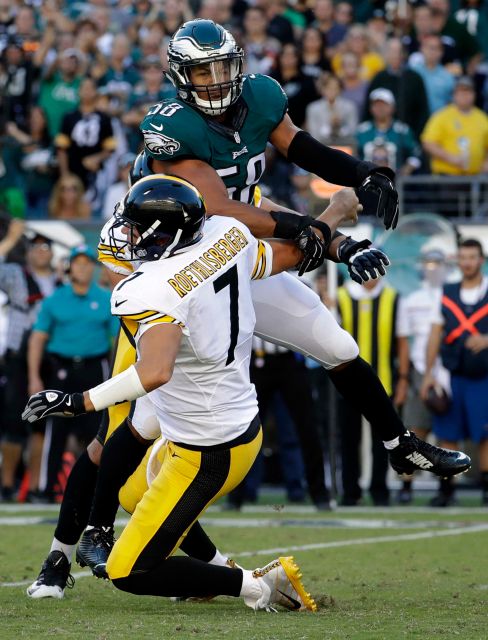 Week 3 of the NFL went to the books, giving bookmakers a 3-0 record after three weeks of the regular season. This week was not even close.
Five teams are now 3-0 straight up and against the spread through three weeks, but only of the five is a popular betting choice for public bettors.
On Sunday, the teams public bettors relied upon more than others helped sportsbooks to a big day, which was the best Sunday yet of the season for bookmakers.
Most sportsbooks that had lopsided action towards one team won the games. Pittsburgh had 83% to 17% tickets written on it against Philadelphia, while Arizona had 82% of the tickets on one sportsbook against 18% for Buffalo and Tampa Bay had 78% of the tickets written on it against Los Angeles.
In each of those games, the team with little action won outright. Sunday's games ended with the favorites 7-7. Of the 7 games the underdogs covered, they won 6 outright.
Philadelphia is now 3-0 SU and ATS and has surprised most football pundits. The Eagles have a rookie quarterback in Carson Wentz who has improved with each game.
Philadelphia joins New England, Minnesota, Baltimore and Denver, as the only perfect teams remaining through three weeks.
For a few of the top sportsbooks online, Cincinnati and Miami not covering were their best outcomes.
Miami nearly handed their game to Cleveland, but the Browns were unable to capitalize despite a solid performance by Cody Kessler their rookie quarterback in his first career NFL start.
Trevor Siemian led the Broncos over Cincinnati on the road tossing four touchdowns en route to 312 yards through the air. The results were the most successful of any NFL quarterback in history in his first start on the road.
The majority of time, when sportsbooks win, sharps are there cleaning up the scraps with nice weekend wins. They were successful with Washington beating the Giants, Baltimore defeating Jacksonville and Buffalo, Detroit and Los Angeles all covering.
Of all the picks by the public in Week 3, the one that surprised odds makers the most was San Francisco losing to Seattle. The Seahawks are one of the most popular sides to bet with, but the public liked the 10-point dog and Seattle won by 19 sending bettors home sad and adding to the bankroll of the house.