The UNDER Could Cash in the two Final Four Games Saturday
April 1, 2016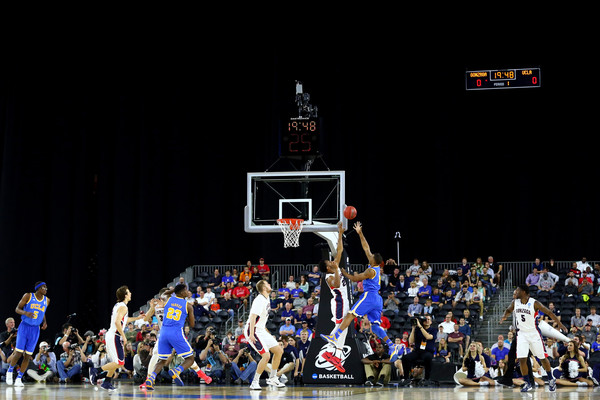 The Final Four games this weekend will be played on Saturday at NRG Stadium in Houston, Texas.
In past college basketball games played at the stadium, teams have had a hard time shooting. There have been a total of 13 games in college basketball played in the stadium since 2008 with the UNDER going 8-4-1 in those games.
Last year, after two games in the NCAA Tournament were played at the NRG Stadium, one sportswriter wrote about the difficult environment the stadium has for shooting a basketball.
This overall sample is small at just 13 games but any player when asked will tell you how a strange backdrop can affect their shooting due to depth perception.
Therefore, since we are here for betting, how will it affect the overall betting?
It is worth mentioning that the entire indoor stadium that is the home to the Houston Astros will be exposed during the Final Four, while a huge black curtain covered most of the stadium's empty seating behind each basket for games previously played during the Sweet 16 and the Elite Eight.
As mentioned previously, the UNDER has cashed in 8 of the 13 college games played at NRG Stadium, which includes a run of six consecutive UNDERs.
The favorites in the 13 games are an impressive 12-1 straight up and 11-2 against the number.
Teams relying on third-point baskets like Villanova and Oklahoma in this year's Final Four, have shoot just 32% from beyond the arc. That percentage would be No. 260 in Division I.
Nine of the 13 games were played in the second round of the NCAA Tournament and three in the Final Four, the teams likely shot on average better than that percentage.
The Villanova vs. Oklahoma game opened on 149, and was bet down by Friday morning to 145.5. The Syracuse vs. North Carolina game opened 146.5 on the majority of books but has dropped to 144.5 on most now.
If the players do not have their shooting eye adjusted to the backdrops behind the baskets, the UNDER could be cashing out in both Final Four games on Saturday.