Will Preseason Super Bowl Curse Continue for Favorites?
August 30, 2016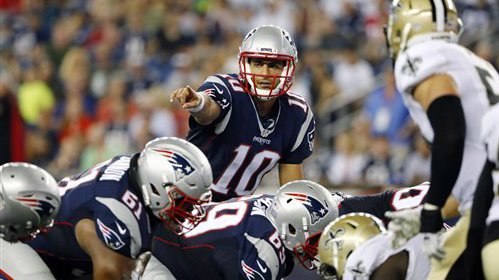 The NFL preseason has its final games starting Thursday and ending this weekend. For the most part, starters or other key players will not see any action during the games, as coaches do not want to risk injury leading up to Week 1 of the regular season.
That makes it an ideal time to see if the preseason influenced sportsbooks into adjusting their futures board for Super Bowl LI.
During the preseason, most NFL head coaches want to get three things accomplished.
First, the coach will want to see his new offensive and defensive scheme under game conditions. Of course, this is only where a new head coach, offensive or defensive coordinator are involved.
Secondly, the coaches want to see how well its rookie class plays in a live game and not just a practice session.
Thirdly, and likely the most important thing coaches want to accomplish is keep a healthy roster, especially amongst players that contribute in a large way to the success of the team.
Season ending injuries take place during the preseason, but usually it is rare, albeit this season for Tony Romo, that key players are injured.
This preseason claimed the aforementioned Romo who will miss up to 10 weeks with a broken bone in his back. That caused sportsbooks across the board to adjust their odds for Super Bowl LI as rookie Dak Prescott will now be the starting quarterback for the Cowboys.
Being the favorite to win the Super Bowl following the preseason has not been that good to favorites of late. Last year, the Seattle Seahawks were the favorites on the futures boards to win the Super Bowl, but were ousted by Carolina during the NFC playoffs.
The Seahawks were also the favorites entering the 2014 regular season to win the Super Bowl, but lost that to New England. Not since 2006, has a team started the regular season as the favorite and went on to win the Super Bowl.
That was the season Peyton Manning led the Indianapolis Colts to his first Super Bowl victory.
Could that mean the Patriots are cursed? New England on many top sportsbooks is +700 and the favorites to lift the Vince Lombardi Trophy next February.
Green Bay is second at +750, while Pittsburgh and Seattle are both +850. Each team has an injury or suspension to key players, which could influence them during the course of the 16-game regular season.