World Cup Free Pick: Morocco vs Portugal
June 19, 2018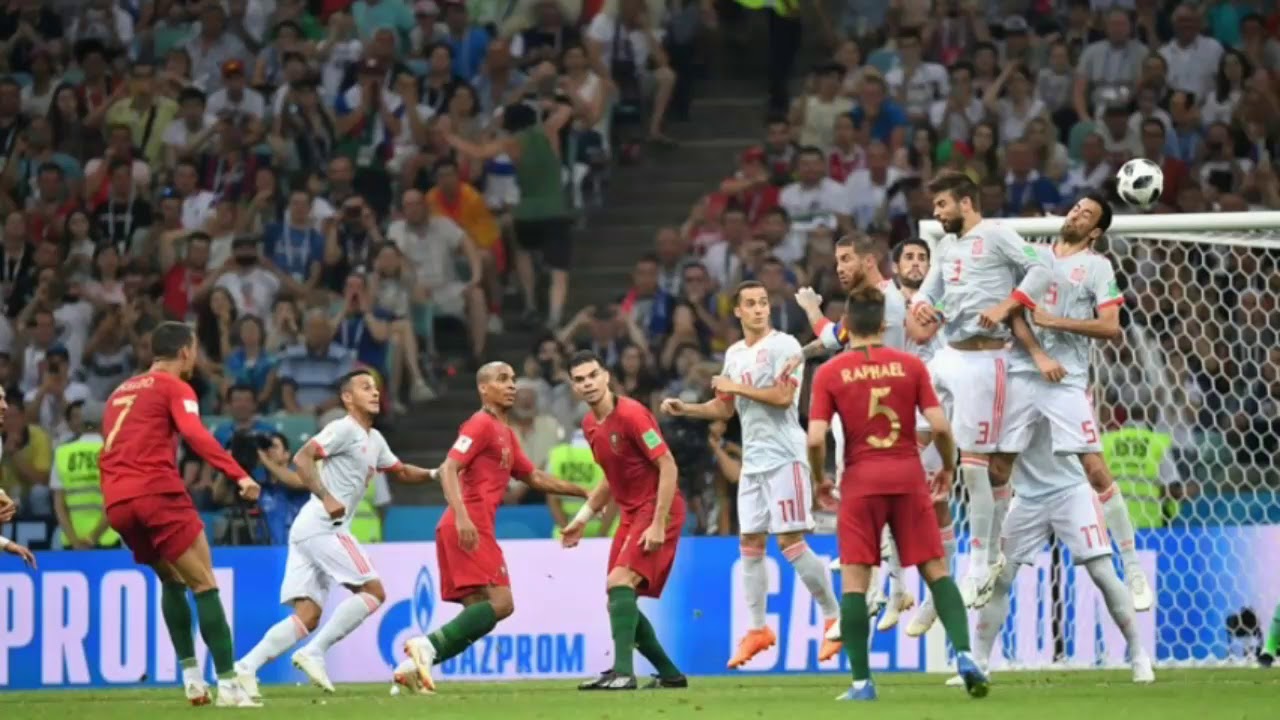 The second round of group play continues in the World Cup on Wednesday when Morocco meets Portugal at Moscow's Luzhniki Stadium in a Group B match.
In the first round of matches, Cristiano Ronaldo scored a hat trick as Portugal was able to draw with Spain 3-3, while Morocco lost in the closing minutes to Iran 1-0.
Portugal is currently favored by odds makers at 8 to 5 with the over/under goal total sitting on 2.5.
For much of its first match Portugal was outplayed by Spain, but Ronaldo was able to show why he is considered by many to be the best overall player in the world. Ronaldo at 33 became the oldest player to record a hat trick in the World Cup. His treble was the 51st of his career.
Ronaldo started his scoring from the penalty spot and followed that with a gifted goal off the hands and legs of Spain goalkeeper David De Gea. His third goal was a spectacular free kick that wrapped around Spain's defensive wall and curled into the upper right corner of the goal just inside the post.
Morocco dominated the first half of its match last week against Iran but was not able to capitalize on changes it created.
Following the intermission, a fine shot by Hakim Ziyech, who plays for Ajax in Holland, forced a fine save by goalkeeper Alireza Beiranvand on a well hit half-volley.
However, improper finishing was to come back and haunt Morocco when an own-goal was knocked into Morocco's net by Aziz Bouhaddouz late in the match.
The loss makes Morocco's chances of moving on from the group stage very difficult, but manager Herve Renard will not allow his players to raise the white flag quite yet.
Renard said following the first match that in competitions where there are three matches played, as long as two are left to be played, there remains hope, regardless of who the opponents might be.
The first order of business for the Moroccans will be trying to contain Ronaldo and not allowing him to take over the pitch. If Morocco is successful in that, they can then focus on scoring and forcing Portugal to chase a goal to level.
The worst thing that could happen is Ronaldo or another player for Portugal scores early and makes Morocco change its plan as the match is played much different when trailing than when tied or ahead.
Prediction: Portugal has too many goal scorers that if too much focus is put on stopping Ronaldo another player will step up and score. Morocco will score, but Portugal wins 3-1.