GTbets.eu Sportsbook Review
September 6, 2013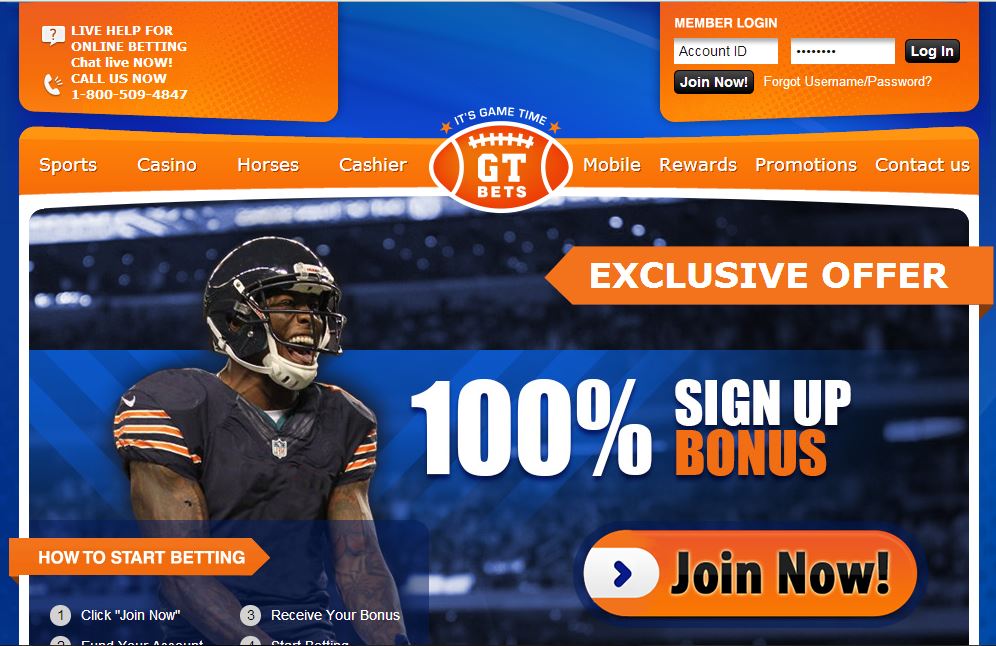 Gtbets.eu is an up and coming sports betting website that focuses on providing on a wide variety of sports betting for visitors. In addition to allowing betting on sports, gtbets.eu offers a full online casino for those that would like to bet and play in the off season. Unlike some other venues, gtbets.eu also allows players to bet on horse racing, which is much less common.
The main focus of the website is to make betting as convenient for people as possible. The website is quite minimal so it is easy to see where items are located and minimize the need to make multiple clicks to get through to the right page. User can also set up a mobile version of the site if they want to keep track of their bets on the go. This is particularly ideal for those that will be watching a sporting event out and want to keep track of their bets along with the action of the game.
Customer service is also some of the best in the business with live chatting available at any time of the day for those that have questions. The webpage has a solid reputation amongst users for making payments when asked and generally working to make the webpage as user friendly for customers as possible. Customer service can also help people make direct deposits so they can keep money on their accounts at all times. Those that are using an alternate credit card often claim that it is much easier to work with customer service, and this adds an extra level of security.
While previously the site was not rated as highly simply because it was so new, their reputation is growing steadily and it is not considered one of the most highly rated betting franchises online today. Much of the hype surrounding this webpage is that their offering of bonuses and extended payouts it steadily growing as they get more customers. Currently those that are willing to sign up with the page can get up to $500 or 50 percent bonus on their initial deposit, which is one of the highest incentives in the business. The webpage also waves fees for deposits through their QuickCash or Direct Cash program if they are over $200, which can save users a great deal of money. Rumors indicate that the webpage will start accepting bank wires soon, which would further increase the ease of use that this website offers.
Gtbets.eu also offers a wide variety of bonuses for long-term players, which can help to incentivize people to take part in these programs. People are often offered half or full points on college or NFL football teams as incentives to play. Rebates on casino or horse betting are also common. Many players also find themselves eligible for a 25 percent reload bonus that come due fairly often. Loyal customers are also offered merchandise as a thank you for participating with begets.eu which can add up to a great deal of value for the player.