William Hill Takes Over Spanish Facing Sportsbook
September 6, 2013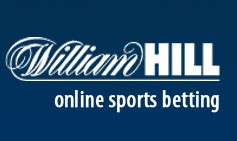 Online Sportsbook William Hill has completed its acquisition of Miapuesta, a Spanish facing sportsbook originally the property of SportingBet.  Miapuesta has a focus on Soccer and casino games like Blackjack and Roulette for those looking to bet online.
William Hill (Rating A) is already considered one of the worlds top online sportsbook properties and has been in the news quite a bit the last year or so for record earnings and expansion.  This acquisition is a major move into the Spanish market.
Miapuesta now offers up to 100 Euro bonus with a 50 Euro free bet for new customers. Tennis and Euro-Basketball are also featured betting sports on this website.
According to various sources William Hill was already the fourth largest sportsbook operation is Spain with about 10% of the action. William Hill has also expanded its presence world wide by looking to get into the growing Sports Betting push in the United States by States such as New Jersey.
Several weeks ago we were one of the first Sportsbook newswires to report that William Hill was leaving the Chinese market. We can only speculate that the company felt it would be more wise to use those energies elsewhere with the way that Chinese legislation changes all of the time.