Point Spread Report – MNF – Houston at San Diego
September 9, 2013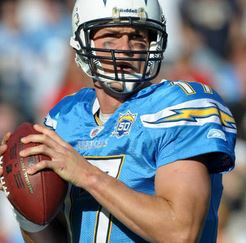 This week caps off a great NFL football weekend with two great games. I am not suggesting we know that both games will be close and high scoring, simply that on paper they look to be battles of teams that are thought by many to be in the playoff hunt. You have Philadelphia at Washington and Houston at San Diego. In this article we will look at the line movement and numbers surrounding the Houston at San Diego game.
The line can be swayed by a multitude of things including, and most importantly, public betting and game injuries or lineup changes. The Houston spread came out at Houston -2.5 months ago. It has been bet up by the public huge in the last 24 hours. It has doubled since opening lines and is now up to Houston -5 at many sportsbooks. The total is 44. That number has stayed about the same all this time.
Were there major lineup changes in this game? No. We believe that the public has lost faith in San Diego the last few years and believes they are a team in decline. Also, people feel that Houston is near their playing pinnacle and could possibly even make the Super Bowl this year. So sportsbooks have just been getting hammered by Joe Blows all day and have had no choice but to move the line to attract action on the opposite team. Currently 72% of the action is on Houston. The over is being pounded by the public too with 71% of the action on a high scoring affair.
Check out our top sportsbooks to see what their lines are.