More Review About GTbets.eu
September 12, 2013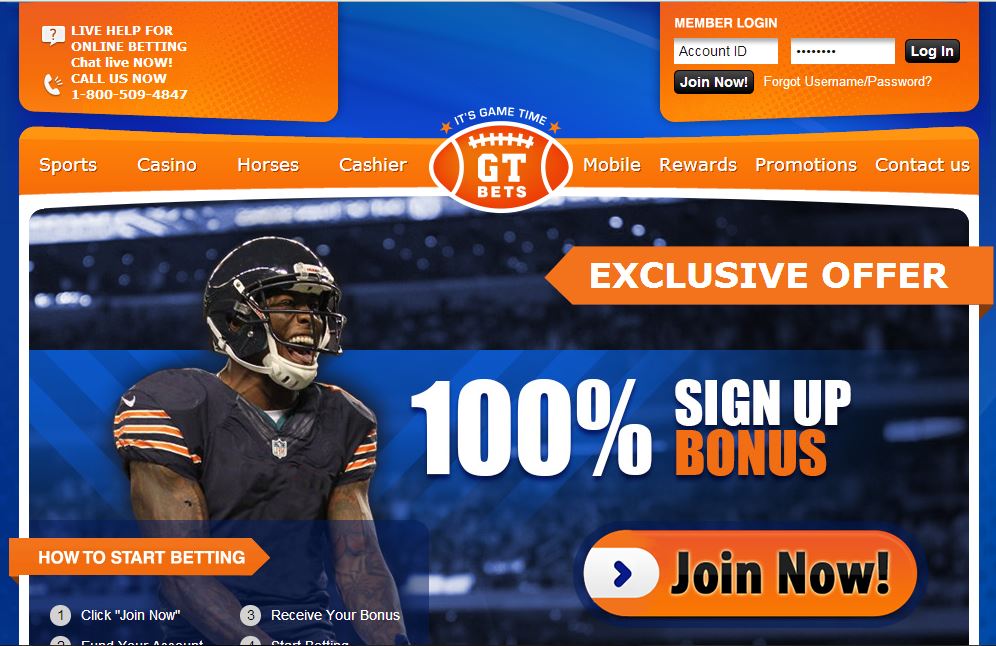 Here is a further and deeper look into the details of GTbets.eu, an online sportsbook that we have found to be one of the best for this football season.
GTbets.eu is a recreational gambler's one-stop shop. On the surface, they offer the an array of games for all three core wagering products: Sports, Casino and Horse Racing, but once you really get into things, you see how much more the GTbets has to offer.
Unlike most sites, GTbets offers a bonus platform that is not only automated for the player's convenience, but also extremely generous in its available options. Every player receives a free 1/2 point on their two favorite NFL and College football teams every time they bet them during the regular season. In addition to this, GT clients enjoy a 100% sign-up bonus, automated reload bonuses on every deposit, weekly casino rebates, monthly horse rebates, referral bonuses, and seasonal bonuses between 50%-100% for the start of each season or major holidays.
Playing at GTbets is not just about the bonuses, they also offer a wide range of wagering options, including their brand new Live Action Wagering platform. Don't worry about it if you miss the start of any event, with the state of the art live action product at GTbets, you can place wagering during a number of daily live action games for Football, Baseball, Tennis, Soccer, and Hockey.
If you are looking for a safe & secure place to play, that has a reputation for friendly service and quick payments, then give GTbets a shot. Tell them SBA sent you.