Big Parlay Cashes at BetOnline
October 10, 2013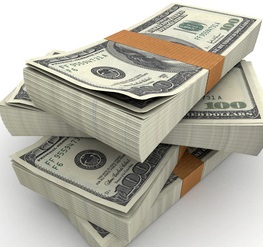 Panama City, Panama – Anyone who watched the Cowboys vs. Broncos game Sunday afternoon was surely on the edge of their seat. The Broncos won a back-and-forth slugfest, in which the teams combined for 99 points. As exciting as this game was for any viewer, nobody's heart was pounding more than Brandon P. from the upper Midwest.
Early last week Brandon took advantage of BetOnline.ag's industry-leading parlays by placing an 18-teamer. Then on Thursday night the fun began as his first three picks won. The Dodgers (-147) beat the Braves 6-1, Texas squeaked by Iowa State 31-30 and UCLA took out Utah 34-27. Three picks down, only 15 to go.
Brandon continued his winning streak on Saturday by nailing all 13 of his college football plays. Along the way he experienced a couple close calls, including Georgia's overtime victory versus Tennessee. When the smoke cleared Saturday night, Brandon was 16 for 18 with just two NFL games remaining.
At this point many sports bettors would have been looking for ways to hedge their Sunday selections, in order to lock-in a guaranteed profit, but not Brandon. He held his ground knowing that the Rams (-530) would beat the lowly Jaguars with ease. And that they did, as St. Louis won by two touchdowns, leaving only the undefeated Broncos (-310) to beat the Cowboys outright. Of course the Cowboys gave the Broncos everything they could handle, until Tony Romo threw a late interception, which ensured a last second game-winning field goal for Denver. End result, the Broncos remain undefeated and Brandon turned $282 into $54,268.91.
"Kudos toBrandon for hitting such a massive score," stated BetOnline's Dave Mason. "It seems like every few months one of our players is hitting one of these monster parlays. Considering we take up to 25-team parlays, it shouldn't come as a surprise that parlay players looking for a big score make BetOnline.ag their home."
Now it's your turn. Head over to BetOnline.ag, claim up to $1,000.00 worth of bonuses and take advantage of the biggest parlay payouts in the industry.
Brandon's Picks:
Dodgers -147
Texas -300
UCLA -180
Toledo -1200
Florida St -625
Clemson -475
Nebraska -400
Oregon -38.5
Georgia -410
LSU-350
Oklahoma -400
Oklahoma St -590
Michigan -1200
Stanford -260
Baylor -27.5
Ohio St -220
Rams-530
Broncos -310