NHL Stanley Cup Talk
November 14, 2013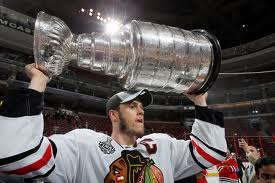 With the NHL 2013-2014 season getting into full swing the predictions for the outcome of the season have been heating up. Lines have already been set for betting odds on the 2014 Stanley Cup winner. The realignment of teams over the summer with 16 now in the East conference and 14 in the West has shaken things up with a new 2014 playoff format and has given a fresh feel to the season. Here's a quick look at how the season has unfolded so far and what predictions have been made for the post season.
Prediction favorite, the Chicago Blackhawks have started off strong, currently in second place in the Central Division. Making it to at least the Western Conference Finals in most prediction brackets, it would be surprising to see this team not have a successful season. Some betting lines for the Blackhawks see the team taking home the Stanley Cup for the second year in a row and have been set at 6-1, with only the Penguins given a higher possibility of winning with a 5-1 line in some circles.
While the Penguins aren't always beating out the Blackhawks in current Stanley Cup betting lines, they are widely thought to be the biggest challenge to Chicago and a possible back-to-back Cup win. The Penguins are leading the Metropolitan Division with 11 wins, 6 losses in the 17 games played out of the 82 regular season games. While there are some different lines out their, generally the Penguins are given a 15-2 putting them just behind the Blackhawks.
Longtime contenders who have never actually pulled off winning the Cup are the San Jose Sharks. In some circles, 2014 is being called the year the Sharks finally break their playoff losing streak. Given a 9-1 line in some betting circles but generally fall around 18-1, the Sharks are definitely not seen as a sure thing. The team might come through though as they have the depth necessary and the window for such an opportunity will soon be closing as many of the teams longtime players are entering their final year of their contracts.
With some 60 plus games left to each team this season things are certain to change and maybe some underdogs will begin to shake things up. The new conference formats are also sure to lend some added excitement as the season progresses. Who knows, maybe the Florida Panthers will surprise everyone.
Subscribe now for updates:
[subscribe2]