The History of Sports Betting in America
November 25, 2013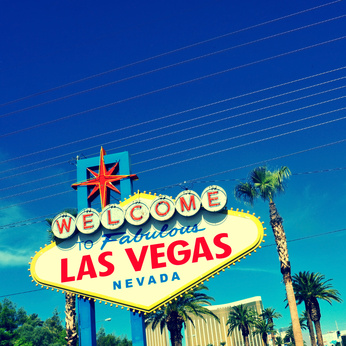 America has a long history with sports and from the very beginning there has been sports betting action whenever people were engaged with competitive athletics. America was built by risk-takers – men and women who travelled across the ocean to a new world they hadn't ever seen, determined to build a better life. This attitude of high-risk, high-reward ventures translated into one of the most dynamic sports betting cultures the world had ever seen.
Early colonists bet on whatever they could – from makeshift horse races and cockfights to bare-knuckle brawls. For many early colonists sports betting was a matter of tradition – it was in their blood. The English had been betting on sports for generations and many engaged in this activity not so much for profit, rather they did it for the excitement offered by the risk. Sports betting was a popular leisure activity and form of entertainment in England and that tradition carried over to colonial America.
In modern America, sports betting is at an all-time high in popularity and last year Nevada took in several billion dollars in bets via more than 150 sports books within the state. But thanks to the internet this is just a fraction of the actual bets placed each year. Ten years ago an ESPN article estimated that one in every four Americans placed a bet on a sporting event at least once each year. The article also guessed that a full fifteen percent of Americans regularly bets on sporting events. Today's gamblers run the gamut of socio-economic circumstances thanks to the ease of online betting. Placing a bet raises the stakes of a sporting event and offers fans a unique investment and thrill that they're unable to experience in any other way.
In early America horse racing was one of the first organized competitions to attract regular and high-value sports betting. While in its early days betting on horses was enjoyed by mostly upper class citizens, after the Civil War horse tracks began to pop up all along the east coast, making the sport more accessible, inviting men and women of all demographics to place bets on the outcome of the races.
At first "auction pools" were started and bets on each horse in a given race were auctioned off to the highest bidder. This method was short-lived, however, because it allowed only one person to place a bet on each horse, thus limiting the field and increasing risk for all involved. Innovative bookies realized that the best way for bettor and bookie to enjoy betting on horse races was to set odds on individual horses – a betting format still in use to this day.
By the early 1920s betting on horse racing had reached its peak: there were over 300 racetracks in the US and thousands of "off-track" betting facilities connected to the tracks via telegraph wires. It wasn't until professional sport organizations began to form in America that horse-racing fell from its position as the most popular form of sports betting in the US.
Late in the 1800s professional baseball gained popularity and as baseball became popular so did betting on this sport. The 1919 World Series fix (dubbed the "Black Sox Scandal" by the media) revealed the risk sports betting placed on the integrity of professional baseball or any professional sport. It was discovered that a handful of star players from the favorite Chicago White Sox had agreed to bribes from gamblers, purposefully losing several games. When Chicago lost the series to Cincinnati (5 games to 3) the scandal shook the nation and thrust sports betting into the national spotlight. Though betting on sports was illegal during the "Black Sox Scandal" most considered sports betting to be a crime without victims. The 1919 World Series fix changed everything.
Today betting on sports is carefully regulated to ensure that the outcome of sporting events is not influenced by bribes or other corruption. The advent of online sports betting has further democratized gambling – allowing men and women around the world to take a piece of the action and enjoy the thrill of watching a high-stakes sporting event.