Quick Preview of this Weekends Upcoming College Football
December 5, 2013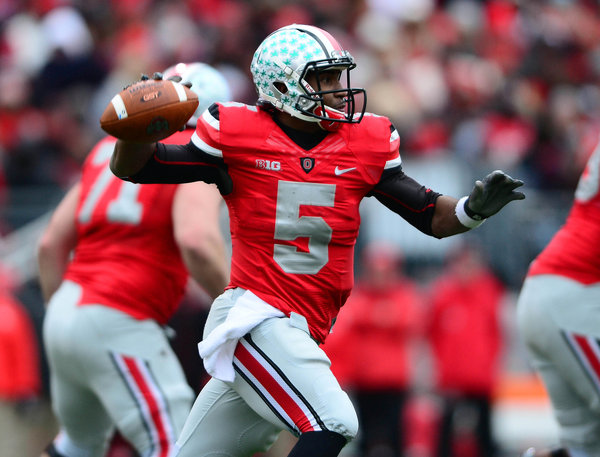 If you are into sports betting and college football then you are aware that the point spreads vary each week and each week there will be some teams that will be good to cover the spread while other teams you should think twice about putting money on.  Who you bet on or don't bet on is no sweat to the sportsbook as they will make their money win or lose, but savvy sports fans do their research in order to place bets on the most profitable point spreads.
Finding out the Point Spread
If you are here reading this then it shows that you know your way around the internet and that you're smart enough to look for an edge in next week's college football betting.  The point spread can be found each week on web sites like ours. Finding the weekly spread is easy but reading and understanding the college football point spread while using various types of information about the teams playing to make a decision on how to place your weekly bets requires knowledge, instinct and skill. We offer live point spreads right here at SBA. Simply click Live Odds
Finding a sportsbook
Finding a sportsbook is just as easy as finding out what the point spread is.  You do it in the same exact way.  Just go to your favorite search engine and type in "sportsbook'' and you are on your way to some premier sports betting – here at Sports Book Advisor we pride ourselves on offering top-notch information. See our list of TOP Sportsbooks
Making your bets
When you find a sportsbook that you like then you can read all of the instructions and look at all of the information on the point spread for each game that you are interested in and then handle all of your sports betting right on that site.
The last few games
We are staring down the barrel at week 15 of college football and after the upset at the Iron Bowl last week it's a brave new world.  There is now a new number 1 team and one person died as a result of it.  Yes, Alabama takes their football seriously and someone was shot and killed after a fight broke out at a bar near Jordan Hare Stadium after Saturday's game.
This week the college football action starts with Louisville (19) at Cincinnati on Thursday.
Friday will give us Bowling Green vs. Northern Illinois (14).
Saturday we have more to choose from with Oklahoma (17) at Oklahoma State (6), UCF (16) at Southern Methodist, Marshall at Rice, Memphis at Connecticut, Texas (25) at Baylor (9), Missouri (5) vs. Auburn (3), South Florida at Rutgers, Stanford (7) at Arizona State (11), Duke (20) vs. Florida State (1), Louisiana – Lafayette at South Alabama, Ohio State (2) vs. Michigan State (10) and Utah State at Fresno State (23).
The games that say vs. are to be played in a neutral location.  As a bettor it's important to remember that the location of games often affects how each team will play and that should be taken into account when you are figuring out which games to bet on and who will or will not cover the point spread.  While you may think that the higher ranked team will win, that doesn't always happen (look at the Iron Bowl).
There are many things to take into account to decide which teams will cover the point spread.  Do your research and you will be able to get a handle on the evolving college football landscape, making your weekly bets in an informed, rational way.