3 Best Sporting Events To Watch This Week (and Picks)
January 22, 2014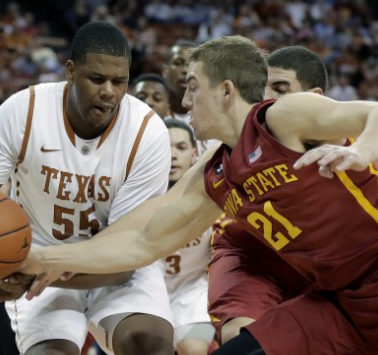 The coming week in the world of sports is going to be a different one, now that the NFL is taking a break before the Super Bowl. Both kinds of basketball now appear more visibly on the radar screens of sports viewers. It's a week for hoops.
NCAA Basketball: Kansas State Wildcats @ Iowa State Cyclones (Saturday)
This is a very important game for an Iowa State team that, ever since an injury to DeAndre Kane, has struggled to produce the same level of quality it displayed in previous weeks. Iowa State entered the month of January without a loss, but the Cyclones are on a three-game losing streak, having fallen to Oklahoma, Kansas, and Texas. The loss to Texas was and is the most concerning one, because the Longhorns aren't as strong as Kansas. ISU also had four full days in which to prepare for that game. This is a team in need of a wake-up call, and it has to be able to defend its home court for the rest of the Big 12 season if it expects to safely make the NCAA tournament. We like Iowa State in the one. Bet this pick now.
NCAA Basketball: Tennessee Volunteers @ Florida Gators (Saturday)
This is a game in which Florida will be facing one of its few SEC nemeses. Tennessee has had a way of being the team that has been able to solve the Gators in recent years. At home and on the road, the Volunteers have been strong enough on the boards and in the paint to neutralize Florida's blue-collar work ethic. Tennessee is able to make games ugly against Florida, disrupting the Gators' offense and knocking them off balance. Tennessee really needs this win, due to its identity as an SEC bubble team. The Gators want to be able to remain in first place in the conference. Spread should be big so we say take the Vols on the road to keep it respectable. Bet this pick now.
NBA Basketball: Portland Trail Blazers @ Golden State Warriors (Sunday)
This is an intriguing game, one in which both teams represent what one could call the "emergent class" in the Western Conference. San Antonio, Oklahoma City, and Memphis have been around for a few years, but Portland has stormed the gates this season while Golden State still has the look and feel of the plucky outsider trying to work its way up the food chain in the NBA's tougher and deeper conference. These two teams would be assured of having home-court advantage in the first round of the playoffs if they were in the Eastern Conference. In the West, they have to do a lot more work just to get to that same point. Portland has been strong on the road this season. Golden State will have its work cut out for it. We like Golden State. Bet this pick now.