Top NCAA Basketball Teams Covering the Spread in 2013-2014
February 12, 2014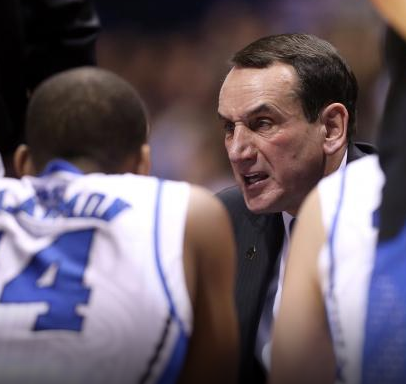 Every year, there are college hoops teams that simply cannot come through for the bettors. But I don't want to focus on the teams not coming through for me. Instead, I'm going to focus on the positive. In this case, the positive is top teams that are winning us sports bettors some big bucks. Before you get excited and throw all of your money on the teams covering, I want to also project how likely they are to continue covering the spread at a high rate the remainder of the season:
Arizona Wildcats (14-9 ATS, 23-1 W-L)
Arizona has been a pleasant surprise. For much of the season, the Wildcats were ranked #1 in the country. A recent loss to California dropped them to #2 and an injury to a key player makes them vulnerable. But Arizona is still one of the few dominant teams in the country.
Why They're Covering the Spread: No one expected Arizona to be as dominating as they have been. This is a team that was expected to potentially contend for a Pac-12 title, but not necessarily be a favorite to win the national title
Will They Continue Covering?: To be honest, I really don't know. I would stay away from Arizona. With Brandon Ashley out for the season, Arizona's frontcourt isn't as strong. But, then again, the Pac-12 is weak overall.
Duke Blue Devils (16-8 ATS, 19-5 W-L)
Duke isn't quite having the season they expected after all-everything freshman Jabari Parker committed last year. Parker has been great, as has Rodney Hood, but the Dukies lack depth. Duke's starting 5 is outstanding, but once March comes around, you have to question if Duke's mediocre bench will cost them a deep run.
Why They're Covering the Spread: Duke has only played 7 true road games this year. They are 12-5 ATS at home/neutral court and 4-3 ATS on the road. It's unlikely they would have a .667 winning percentage ATS if they played more true road games.
Will They Continue Covering?: I think Duke's lack of depth is going to cost them. They will wear down and kill the bankroll of those that continue betting heavily on them.
Iowa Hawkeyes (14-8 ATS, 18-6 W-L)
The Iowa Hawkeyes are in line to make the NCAA Tournament for the first time since 2006. This is perhaps the deepest team in the country. They have depth, size, decent athleticism, play solid defensively and don't turn the ball over. The Hawkeyes Achilles heel is a lack of mental toughness. They can play with anyone but, far too often, melt down in the clutch. Their lack of mental toughness has prevented them from being a Top 5 team.
Why They're Covering the Spread: Iowa has the ability to score in the 90's and above. They can also play some defense. They aren't a national power that gets as much respect from the bettors as some other teams in the Big-10.
Will They Continue Covering?: Iowa is the type of team that should continue covering the spread because they are deep and pretty consistent. They have yet to lose back-to-back games. And because they are Iowa and not, say, Michigan State, the general public won't bet heavily on them.
Syracuse Orangemen (12-6-1 ATS, 23-0 W-L)
Syracuse hasn't lost a game straight up, and they aren't losing many games against the spread either. I don't think this is one of Jim Boeheim's best teams despite their record. But they clearly are the best team right now in the country thanks to a very mediocre season for college basketball. That's not to say the 'Cuse aren't legit. They are. They're just not as talented as the 2003 squad led by Carmelo Anthony or the 1987 squad led by Derrick Coleman. Wager on basketball now at one of our highly rated sportsbooks.