NBA All-Star Weekend Betting
February 14, 2014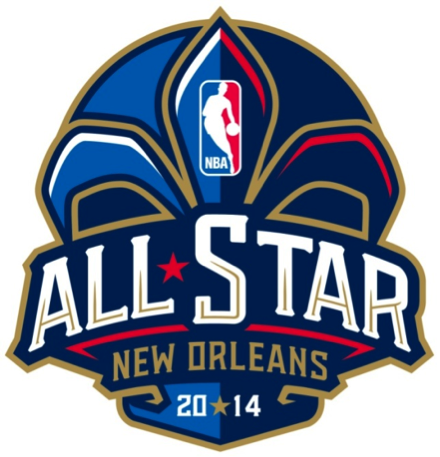 By: CarbonSports
The All-Star break is always a nice time for players and even bettors to relax and prepare for the stretch run but that doesn't mean you can't get down on some of the action during the skills competition. That night is always an entertaining one for players and fans and if you can make a little cash while you're watching it makes the night that much better. Here are a few things to consider for those events.
Three-Point Contest
It's a solid field of eight players for this shooting showcase with four players from each conference represented. Steph Curry (+200) comes in as the heavy favorite and with his smooth stroke that's not surprising. Curry leads the league in 3ptrs made per game at 3.4 and the only other guy in this field that comes close to that number is Portland's Damian Lillard (+575) at 2.8.
However, sometimes this setting that doesn't simulate a game-like scenario can take some time to get used too and with the biggest field this event has had since the 2001-02 season, sometimes experience from this event pays off. Only Curry (third time), Kevin Love (+550) (second time) and last year's winner Kyrie Irving (+550) (second time) have been in this event before and that gives them a leg up. Of those three, only Curry has yet to win one of these things and you have to wonder if this is his year to finally get over that hump. The +200 price isn't too enticing, but he should definitely be considered.
Another guy that should be on your short list is Marco Belinelli (+800). Belinelli has the best 3pt percentage of the guys in this field (.448) but he doesn't attempt that many in his limited game action with the Spurs. He does have a smooth shot though and the value at +800 is definitely worth the risk.
Take Steph Curry (+200) and Marco Belinelli (+800)
Slam Dunk Competition
The format for this event is quite different this year with it coming down to head-to-head matchups to move on to the finals and that should help aid the creativity in an already creative event. Paul George (+180) has already seen a lot of action come down on him to be shifted to the heavy favorite here, but it's not too often that the favorite comes away with the title in this event.
Last year's winner Terrence Ross (+225) is right behind George with everyone else in the field at +500 or higher. The last defending champ to repeat in this event was Nate Robinson in 2009 and 2010, as only he, Jason Richardson and the great Michael Jordan have accomplished that feat. Ross has been stroking the three-ball for the Raptors the past month or so which hurts his status here because people love to see fresh stuff and without him working on this aspect of his game as much I just don't see the value at +225 for him to repeat.
Two guys I do see value in are the next two guys on the board in John Wall (+500) and Harrison Barnes (+550).
Wall has yet to have that signature moment in his young career for a #1 overall draft choice and this may be his shot. He's explosive and athletic which all these guys are, but if he's a guy that can get very streaky with his play in games and if he gets going and has a win under his belt early on look out.
Barnes is similar in that respect and if Curry does well in the earlier events, Barnes could end up giving the Warriors a nice little sweep in the skills challenge. He's a young high-flyer that will definitely bring some flare to his dunks and he'll be a tough out for anyone in this field.
In my opinion it's these two guys that have the best shot at winning this thing given their valuable odds and I'll be backing both of them in this event.