The Characteristics of a Reputable Online Sportsbook
February 25, 2014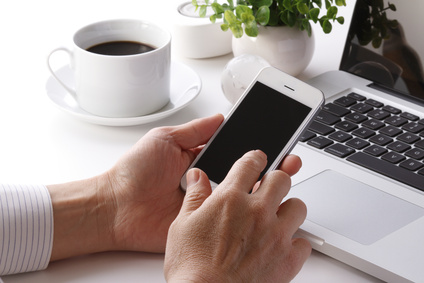 We here at Sportsbookadvisor.com have compiled a listing of the top online sportsbooks. These are the best places online to wager on ballgames for US and International sports bettors. You might be asking yourself what exactly a reputable sportsbook entails. Well, in my opinion it's more than just a website that I can trust. Sure, I want to know it's safe to deposit money on the site, but I also require the following (all characteristics of the online sportsbooks we promote):
Quality Bonus Programs
The way I see it is a sportsbook needs to give me a reason to sign-up. I have so many options, so I'm not settling for just any site. A great way to entice me is to give me free money. And lots of it. For example, Carbon Sports will give you up to $300 based on how much you deposit. That's free money added to your bankroll. Sure, it's a marketing gimmick, but this free money really does help. The more money you have, the more you can win, right? ALWAYS take advantage of the sign-up or re-load bonuses.
All the Games and Betting Options I Can Find in Las Vegas…and Then Some
I like to make all sorts of types of bets and wager on all sorts of sporting events. Again, I have hundreds of online sportsbooks I can use. So I'm going to weed out the sites with weak parlay and teaser odds or sites that don't offer wagering on as many sporting events as other sites. I even enjoy prop bets, so I'm going to use sites that offer those as well. It's a competitive industry and you best believe I'm only joining online sportsbooks that have all the bells and whistles. Give me parlays, teasers, straight bets, etc.
Deposits Made Easy. Payouts Done Quickly.
The problem with so many online sportsbooks is the entire deposit and withdrawal process is a pain in the backside. I'm impatient. I hate waiting for my check or bank wire to arrive. I avoid online sportsbooks that make me wait forever to receive my money. I also don't care much for online sportsbooks that don't give players at least a few different deposit options. We all have our own preference of which method to use, so give me a site with plenty of options. Top Fast Payouts: 5dimes – Most Options: Intertops (non-usa) & BetOnline
Lines Updated ASAP
Remember what I said about being impatient? Same goes for waiting on the site to update the lines throughout the week. Once the line changes, it's imperative that the new odds are reflected immediately on the site. Some online sportsbooks seem to fail in this area. I want to have the opportunity to jump on a favorable line right away before the general public catches on.
Quality Software and Graphics
This isn't the most important thing. And, to be perfectly honest, I would probably use a sportsbook with mediocre software quality if the site met the rest of my criteria. But it's nice to use a sportsbook that features some cool graphics and software that doesn't freeze up often. This is mostly just a bonus, but if all else checks out well, this would be the determining factor between two online sportsbooks. I like shiny things but it's not the be all end all.