Big Weekend College Basketball
February 28, 2014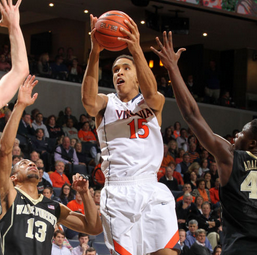 By: CarbonSports
Cincinnati @ Connecticut
The Bearcats are tied with Louisville atop the AAC conference at 13-2 SU, but it's Cincinnati with the tougher schedule down the stretch. They've had a full week off since losing to Louisville last Saturday, but with this game @ UConn and then hosting Memphis before going to Rutgers in the season finale, the Bearcats definitely have their work cut out for them if they want to win this conference.
The Huskies come into this one with revenge on their minds too after they lost by five back in early February to this Cincy team and with a 12-3 SU record at home, I'm expecting the Huskies to be small favorites in this game. If that's the case, it's going to be hard to talk me off laying the points with a motivated Connecticut squad looking to pad their resume for one of those at-large bids come tournament time.
Louisville @ Memphis
Speaking of those Louisville Cardinals, they are on the road in Memphis on Saturday looking for their own revenge after they lost by six to the Tigers in their first conference home game this year. This is a similar spot to last weekend for Louisville when they were out on the road looking for revenge against the Bearcats and they got it (58-57 win) but failed to cover the 4-point spread as favorites.
The Cardinals are likely going to be laying a few more points Saturday night – they were -10.5 at home vs. Memphis – and the Tigers just were upset by a below-average Houston team on Thursday night. Memphis definitely got caught looking ahead to this game with the Cardinal and depending on how many points they are getting, I'd be inclined to lean on the home dog.
Syracuse @ Virginia
These new conference foes haven't played yet this year, but with Virginia being the home team I'm expecting them to be small favorites. The Cavaliers have been great at home this year (14-2 SU) and are riding a 12-game winning streak at the moment. In fact, Virginia has not lost a conference home game yet this season and with a 12-4-1 ATS record against ACC rivals, I like their chances of getting the W.
Virginia's defense is spectacular this year and I'm not expecting too many points from either of these two squads. The Cavaliers haven't allowed an opponent to score 60 on them in six straight and have even held their last two opponents to under 50. Syracuse won't back down from a defensive game as Jim Boeheim will put his zone defense up against anyone. It will be interesting to see what lines come out on this contest but my first look will be to Virginia and the under. Early betting models have Syracuse -1.5 but we won't know until the sportsbooks actually start posting a line.
Kansas @ Oklahoma State
This game won't be a defensive battle at all as both Big 12 teams love to score and will show it on Saturday. The Jayhawks are the cream of the crop right now in the Big 12, but after a disastrous last month or so for Oklahoma State I do like their chances for the ATS win here at home.
Marcus Smart has been back in the mix for a couple of games now and a win over Kansas would boost their resume tremendously. After all those losses they suffered at the beginning of the month, Oklahoma State needs to finish this year as best as possible and with the scoring they have they won't get run out of their own gym by the Jayhawks.
Kansas won the first meeting by two points and I think this one is going to be tight again so I'd only look to the underdog in this one as I expect the Cowboys will be getting a few points at home.