Tuesday Free College Hoops Picks
March 4, 2014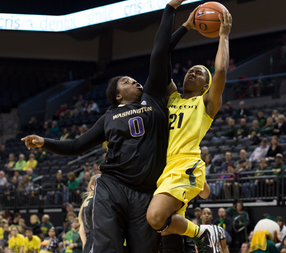 Sponsored By: CarbonSports
Play #1: Kentucky -13
After three straight brutal performances ATS-wise, I would not be surprised to see bettors jump off the Kentucky bandwagon tonight as it's the fourth straight time they are double-digit chalk. Their season finale @ Florida on deck is a bit troublesome as well, but if they were playing well coming into tonight I would be more concerned.
Kentucky's two straight losses and poor play will actually help them not look past Alabama tonight because they need to be on top of their game if they want to go out to the swamp and beat the Gators on Saturday. The Wildcats have yet to face the Crimson Tide this season, but Alabama's 0-10 SU record on the road should provide Kentucky with a game they can dominate across the board as I expect them too. There's a clear talent disparity in this one as this spread suggests, but with Alabama being 3-9-1 ATS in their last 13 on the road and 0-8-1 ATS when coming off a victory, chances are Kentucky gets off their slide tonight.
Offensively, Alabama only averages 59.9 points on the road and it's been poor defense that has plagued Kentucky during this tough stretch. If they are able to tighten things up on their end of the floor, the offense should be able to establish a nice lead and then the Wildcats can put it on cruise control from there.
People are going to be hesitant to back this struggling Wildcats team right now, but there's no better time to jump on board in my opinion as the Wildcats are in desperate need of a dominant performance.
Pick #2: Oregon -6.5
The Ducks are currently projected as one of those "bubble" teams right now and with two home games left this season (vs. Arizona State and Arizona), a sweep of those two could help put their resume over the top. They lost by two earlier this year @ Arizona State and now that they get the Sun Devils at home I believe Oregon puts a beating on them.
ASU has struggled away from home with an 0-3 SU and ATS record in their last three as visitors and the last loss (@Utah) wasn't pretty. The Sun Devils lost by 23 that day as 5.5-point underdogs and they've got a similar situation here. Utah had lost the first meeting with ASU before blowing them out in the revenge game and while I don't see Oregon winning by 20+ tonight, I do believe they win by double-digits.
Oregon is 3-1 ATS in the last four meetings with Arizona State and the Ducks are on a 6-1 ATS run in their last seven overall. They are 16-5-2 ATS when coming off a victory and given their desperate situation regarding the bubble, it's impossible not to think they will come out firing tonight. They've won five in a row since losing to the Sun Devils in the first meeting and with a 3-1 ATS record in return games this year against Pac-12 rivals they failed to cover against in the first meeting, I think the Ducks will find a way to win this by 10+.