Value Picks to Win the NCAA Tournament
March 5, 2014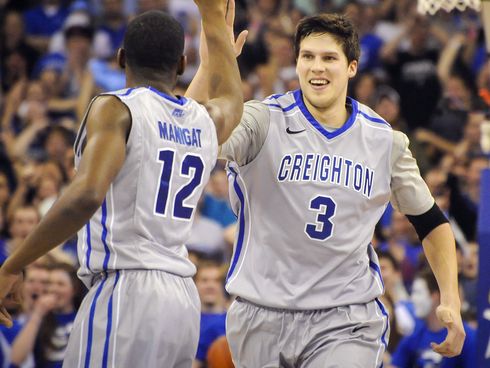 Betting on the NCAA Tournament is all about finding good value with your picks. Syracuse, to me, just doesn't appear worth wagering on at 15/2. Maybe at 10/1+ and I would consider. There are other teams out there that I find are better value picks. They are…
Michigan State (17/2)
The Spartans got off to a great start and spent some time as the #1 team in the country. Since December, they have been a tad inconsistent. But most of that is due to injuries to key players (Adrian Payne and Brandon Dawson). Payne is back and should be expected to contribute at a high level in March. He's the key to Michigan State's interior offense and defense. He alters shots and can dominate offensively down low.
Michigan State will likely finish the Big-10 regular season in second place following their loss to Michigan the other day. But I still think this is the best team in the conference. Michigan State has the makings for a deep NCAA Tournament run and a coach that has been there done that many times. Keith Appling is a talented an experienced point guard and his ballhandling and leadership skills will certainly make them a tough out in the NCAA Tournament. 17/2 odds are right about where I'm likely to take MSU.
Louisville (12/1)
Despite some inconsistencies this year, do not count the defending champs out. Especially when the defending champs are coached by Rick Pitino and have many returning players. Louisville has 4 players scoring at or near double figures, led by superstar Russ Smith (17.5 PPG). This is a team that has been there done that, with a coach that has two national titles.
I really like this bet because I'm getting great odds at 12/1. Louisville sort of fell back to the pack early in the season but has been fairly consistent since the start of AAC play. Their early season struggles made people forget how talented they are, hence the reason they are only 12/1 to win the national title. I wouldn't be surprised if Louisville makes it back-to-back. So put me down for Louisville to win it all at 12/1. There's great value with this pick.
Creighton (25/1)
I was looking for a long shot with a legitimate shot. That would be Creighton. Now, I know what you're thinking. This is a program one year removed from mid-major status. Sure, but they also have something going for them no other team does – the best player in the country. Without question, Doug McDermott will win AP National Player of the Year. And he deserves it.
McDermott is big and tall and can score inside and out. He's the type of player that can dominate a game from the perimeter or posting up down low. He's also an excellent rebounder. Creighton isn't a smart pick with less favorable odds. I think their chances of winning it all are slim. But at 25/1, if McDermott can carry this team 6 straight games, they have a legitimate shot.