The Type of Teams Worth Betting on During the NCAA Tournament
March 9, 2014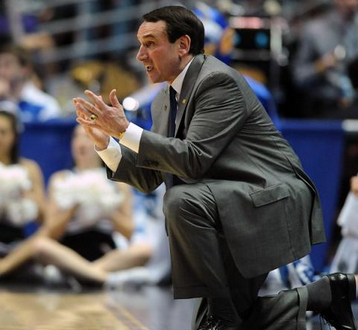 Every year, there are upsets, surprises and just plain craziness during the NCAA Tournament. From a bettor's perspective, we don't usually care who wins the games (unless we are in an office pool, of course). We just want our teams to cover the spread. Most of the upsets really shouldn't come as a surprise to the educated gamblers. There are certain traits teams built for March have. They are…
Experienced Guard Play That Takes Care of the Ball
The most likely teams to fall to an upset are ones that don't take care of the ball. Why? Because a team that doesn't have great guard play can get beat by a streaky opponent that pounces on the better team's miscues. Kansas is a team I have concerns about this year for this exact reason. The Jayhawks don't have great ball handlers and have lost games this year due to turning the ball over 15+ times. Getting through 6 rounds unscathed without great ball handlers is tough to do.
Consistent Perimeter Shooting
A team with a streaky shooter can pull an upset – maybe even two. But if they rely too heavily on the 3-point shot, they won't go deep. As they say, if you live by the 3, you die by the 3. However, 3-point shooting is essential for success in the NCAA Tournament. So if you want a team to bet on, look for teams that aren't streaky 3-point shooting teams. Look for the ones that can knock down a 3 consistently. I like Creighton because Doug McDermott is as consistent of a perimeter shooter as there is in the country. I think he has the ability to carry a team on his back deep in the tournament. Because Creighton isn't a power program, you'll find some favorable lines on their games.
Can Also Score Down Low
What did I say about living and dying by the 3? That's why it's imperative for a team to also have the ability to score down low. Having a center of the caliber of Patrick Ewing isn't required, but perimeter only teams will struggle. That's why I would stay away from Michigan. That is a guard-oriented team. They made their deep run to the championship game last year because of the play of Mitch McGary down low. He's injured so now Michigan is almost exclusively a perimeter team. Yes, they have one of the best backcourts in the country, but they get very little out of their bigs offensively.
Have a Mixture of Talent, Depth and Experience
Kentucky won the national title two years ago with mostly freshmen. That is a rare exception, not the rule. Experience is important in March Madness, but so is talent. I like the teams with a mixture of talent, depth and experience. Teams lacking depth have a hard time grinding through 6 rounds. Teams lacking talent eventually lose to a team with superior talent. Teams lacking experience eventually play a bad game. With that said, there aren't many teams in the country that have all 3.
Can Defend Inside and Out
The old saying, defense wins championships, still holds true. Almost every team over the past decade that made it to the Final 4 could play some defense. When the offense is struggling to hit shots, preventing the other team from scoring points will keep you in the game. It's that simple. The only exception is Wisconsin. They always play good defense and never make it far in the tournament. I'm not sure there is a worse NCAA Tournament coach than Bo Ryan. Otherwise, ride the defensive teams.