3 Best Professional Sporting Events To Watch This Week
March 12, 2014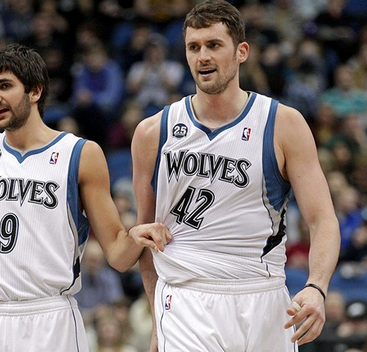 The coming week in the world of sports will present a platter of basketball games, with three of them being in the NBA ranks. College basketball is fine, but the pros deserve their time in the spotlight as well.
NBA Basketball: Minnesota Timberwolves @ Charlotte Bobcats (Friday)
This is an interesting game because while Charlotte could very well make the playoffs and Minnesota definitely won't, these two teams' playoff fates are connected not to their own quality, but to the fact that one team is in the Eastern Conference and one is in the Western Conference. If Charlotte had been in the West and Minnesota had been in the East, the Timberwolves would be the team probably headed to the postseason. This is a very even matchup, and Charlotte can hope to win because it clocked the Indiana Pacers by a large margin last week.
NBA Basketball: Phoenix Suns @ Toronto Raptors (Sunday)
This is a game both teams need to win. Phoenix needs to win this game much more, though, despite the fact that it has a record that's roughly the same as Toronto's, but in a much tougher conference. Phoenix is in a desperate competition with Memphis for the eighth and final playoff spot in the West, while Toronto is trying to maintain a high seeding position in the East. Toronto is currently third and would have home-court advantage in the first round of the playoffs. The Raptors want to be sure they don't fall to fifth place.
NBA Basketball: Dallas Mavericks @ Oklahoma City Thunder (Sunday)
This is a game in which a lot of points should be scored. Oklahoma City is an entertaining team – not a great team – right now. The Thunder score a lot, but they also give up a lot of points as well. Oklahoma City was outscored by the Los Angeles Lakers in a fast-paced game this past Sunday. Dallas certainly has the assortment of offensive weapons that can make it hard for the Thunder to survive in this game. Yet, Oklahoma City has the best player on the floor in the form of Kevin Durant. This should be a shootout.
Wagerweb is a A Rated sportsbook with Sportsbook Advisor