NCAA Tournament Odds to Win it All Value Bets
March 18, 2014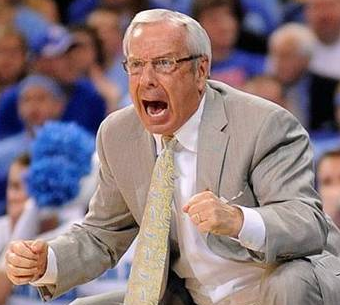 Now that the NCAA Tournament field is set and the Vegas odds to win it all are open to the public, I figured it would be a good time to find a few smart value picks. One thing people forget is the odds to win it all are not Vegas' predictions on which teams have the best chance to win the national title. They are simply odds listed based on how they expect the general public to wager. Here are a few teams worth considering placing a wager on to win it all (odds updated for March 18):
Louisville Cardinals (18/1)
For whatever reason, the defending national champs are not getting much respect from Vegas. That's a good thing because this is a team with the talent to repeat. They have been a tad inconsistent this year, but their experience and talent just might lead them to another national title. This is a team that is led by proven players that know how to win a championship. And they are coached by Rick Pitino – a coach with 2 national titles under his belt. At 18/1, Louisville is the perfect value pick to win it all.
Michigan State Spartans (10/1)
People seem to forget that Michigan State was the #1 team in the country before the injury bug hit East Lansing. Michigan State is a deep team with exceptional athletes, and inside-out game and a veteran point guard. The Spartans are my pick to win it all because they have the depth, experience and, of course…Tom Izzo. Michigan State's record has scared off the bettors, but that was due to the injuries to Adrian Payne and Brandon Dawson – two starters. With those two out of the lineup, and Keith Appling's injured wrist – led to a host of losses in January and February. They're healthy now and as talented as any team in the country. There is great value with this pick.
Creighton Blue Jays (28/1)
Creighton's first year in a "major" conference went well. Doug McDermott is far and away the best player in the country. He is the one player that can single handedly carry a team to a national title. I don't want to start comparing him to Larry Bird, but his game does remind me of Bird's 1979 season at Indiana State. I don't expect Creighton to win it all because they have no shot of winning if any team can contain McDermott. But at 28/1 odds, there is value. It will take one heck of a run by McDermott to pull it off. But if there is anyone in the country that can do it, McDermott is the guy.
North Carolina Tar Heels (40/1)
Yes, North Carolina's chances of winning it all aren't great. But the Tar Heels are one of the hottest teams in the country. I like teams that enter the NCAA Tournament on a hot streak. With odds of 40/1, a miraculous run by North Carolina will bring you some big bucks. The Tar Heels have talent, but not near as much talent as many of the school's teams of the past. What they have going for them most is point guard Marcus Paige. He is playing at a high level and has formed into one of the best passing and scoring guards in the country. Paige has the ability to carry a team and the Tar Heels are in good hands with him at point.
Florida is the favorite to win the national title and they are the top ranked team. I do think the Gators can win it all, but I feel as if there is more value in betting on the teams listed above. Florida's current odds to win it all are 11/2, so there is less money to be made when wagering on the Gators.
Bet these picks now at AllYouBet.ag and get a March Madness Cash Bonus