5 Common Baseball Betting Mistakes to Avoid
March 21, 2014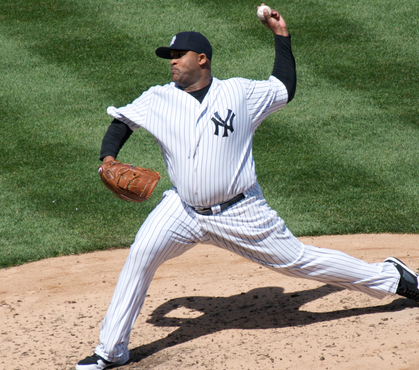 As baseball season fast approaches, that means many of us are preparing for what will hopefully be a profitable season at the sportsbooks. Baseball is a difficult sport to bet on because any team can win on any given day. A team with a 10-30 record can beat a team with a 30-10 record. There are so many factors involved and baseball is a long season. Teams don't play their best everyday and you can never know when a team will fail to bring their A-game.
I love to walk around a sportsbook and listen to alleged sports bettors talk about their baseball bets. Most of the time, I'm quietly thinking, "you're going to lose your money". From my conversations and observations of baseball bettors, here are 5 costly mistakes I witness others make when betting on baseball games:
Betting on the teams, not the match-ups
If the Red Sox are 25-10 and the Blue Jays are 20-15, the Red Sox are clearly the superior team, at least at that point in the season. So if the moneyline is Boston –120, putting $120 (to win $100) on the Red Sox sounds like a pretty smart bet, right? Maybe…or maybe not. What if I told you the Red Sox were sending their #5 starter to the mound to face the Blue Jays' #1 starter? Would that change your prediction? It should. Match-ups do matter…a lot.
Ignoring obscure factors
Records can sometimes be thrown out the window in certain cases. An example is a team closing out a long road trip on "getaway day". This is a spot where you can bet the moneyline on the underdog. If the superior team is closing out a 9-game road trip and has the day off following the game, it's probably you won't see their best effort. Their minds will be on the off day and traveling back home. Good money can be made betting on the underdog in this spot.
Giving too much credit to April results
We see it every year. A superstar puts up a .220 batting average with just 3 homeruns in April and everyone starts to panic. Or some team everyone expected to win 90+ games finishes the first month with a 12-14 record. I guarantee there will be players and teams with disappointing opening months. That doesn't mean they will keep up a mediocre pace. Some players and teams are slow out of the gate. An 18-8 month of May improves that record to 30-22 and puts the team back into contention. Don't assume just because a team you expected to win a lot of games will suck all season long after a rough month of April.
Not understanding how the run line works
The run line in baseball is similar to the point spread in football, except there is one major difference that most don't realize. In football, you receive –110 odds when betting the point spread. But when you bet the run line on baseball games, the odds are +110. This is more favorable to the bettor, however the run line is only available on teams that are heavy favorites. If you bet $100 and win, your cashout ticket will be $210. Baseball bettors need to be aware of the difference of run lines versus point spreads. There are no point spreads in baseball.