Sweet 16 Betting Power Rankings
March 24, 2014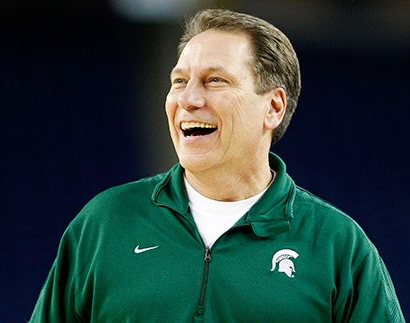 We've approached the Sweet 16 in what has been another exciting NCAA Tournament. For the most part, games have been highly competitive, with close finishes. Now it's time to get ready for the Sweet 16. How are you doing on your bets so far? Looking to get back money lost from the first two rounds but not sure which teams to wager on? Here is my Sweet 16 Power Rankings with odds to win it all:
1.Michigan State (9/2)
I'm still favoring the Spartans to win it all. I've felt all season they were the best team in the country when healthy. They're only the 4th favorite to win it all based on Vegas odds, but they're my #1.
2.Louisville Cardinals (7/2)
Tied with Florida for the Vegas favorites to win the national title is Louisville. The defending champs know what it takes to win a championship. They are playing well and have enough talent to repeat.
3.Florida Gators (7/2)
Billy Donovan has 2 national titles to his name and the Gators have been ranked #1 for quite a while. I just don't think this team is quite as talented as his Joakim Noah-led squads. Florida plays outstanding defense, but I'm not sold on them scoring enough points to win the national title. We shall see.
4.Michigan Wolverines (16/1)
At 16/1, the defending national runner-ups are a great value pick to win the title. Michigan is absolutely loaded in the backcourt, led by Big-10 Player of the Year Nick Stauskas. They also play some pretty solid defense. What may prevent the Maize n Blue from winning it all is a lack of offense down low.
5.Arizona Wildcats (9/2)
Prior to a key injury, I thought Arizona was the best team in the country. They're still very good and well coached. But I question their lack of depth down low. They have exceptional athleticism and challenge shots well, however.
6.Virginia Cavaliers (10/1)
What a heck of a job Tony Bennett has done with this team. They went from being completely off the map to cruising through the ACC. Virginia is definitely a contender with the type of defense they play.
7.Kentucky Wildcats (20/1)
Welcome to the 2013-2014 college basketball season, Kentucky! They've finally woken up and their talent is starting to show. Kentucky's win over unbeaten Wichita State was impressive, not only because they won, but by how well they played. They earned that victory.
8.Wisconsin Badgers (16/1)
Bo Ryan scares me, as a bettor. He just never seems to do much in the NCAA Tournament. At halftime of the Oregon game, I swore I would never wager on Wisconsin again. Then the Badgers went on a crazy shooting barrage and pulled the game out. They even covered the spread.
9.Iowa State Cyclones (25/1)
Losing George Niang hurts, but that win over North Carolina was gutsy and just plain exciting to watch. Iowa State's Deandre Kane and Melvin Ejim are as good of a 1-2 punch as there is left in the tournament. But can the role players continue to contribute?
10.Baylor Bears (20/1)
Yes, Baylor did dispose of a very good Creighton team easily. Yes, they did shutdown the greatest college basketball player in many years. But I'm still not sold on this team. As talented and athletic as they are, I wouldn't be surprised to see Baylor completely lay an egg and get drilled within the next game or two.
11.UCONN Huskies (28/1)
UCONN saved their best basketball for the right time. Shabazz Napier is playing at a high level. However, for UCONN to win it all they're going to need other players to step up more than they have been.
12.UCLA Bruins (25/1)
Steve Alford can't possibly lead a team to a national title, can he? I don't think so. UCLA will probably collapse late in the next round or two and end their run. Still, it's been an impressive late season run by the Bruins.
13.Tennessee Volunteers (30/1)
This is another team that saved their best for last. Tennessee somehow squeaked an OT win out against Iowa and then cruised past UMASS and Mercer. They have a great inside-out game, but they will run into problems with their lack of perimeter defense eventually.
14.San Diego State Aztecs (38/1)
To be honest, San Diego State has almost no chance to win it all. But they could be good for another upset. They are a good team, just not championship caliber.
15.Stanford Cardinal (65/1)
Stanford probably wouldn't have beaten Kansas if Joel Embiid had played. But it was still an impressive win. Their biggest problem is a lack of a point guard. The scouting report is out on them after they struggled mightily to beat Kansas press.
16.Dayton Flyers (85/1)
Dayton may as well be 85,000/1. Let's be honest here, they don't have any chance of winning the national title. I'll give them mad props for making it to the Sweet 16, but their season is about to end.
Bet basketball now at Interops.eu outside of the US. See our top sportsbooks.