Thursday Sweet 16 Lines and Predictions
March 26, 2014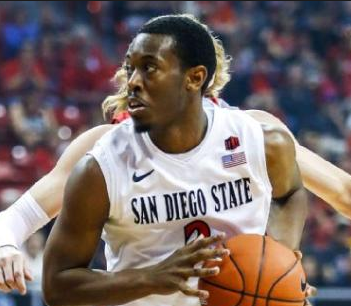 Thursday's NCAA Tournament games should be quite entertaining. There will be some opportunities to make a little money. With the Sweet 16 a mere days away, let's take a look at the lines and match-ups so you can prepare for a profitable round:
UCLA Bruins (28-8 overall, 23-12 ATS) +4.5
Vs
Florida Gators (34-2 overall, 16-13-3 ATS) –4.5
Florida has been the favorite to win the national title ever since Syracuse went into a late season funk. They've been a Top 10 team all season and cruised through the SEC. They've won 28 in a row. On the other hand, UCLA has come on strong late, winning the Pac-12 tournament and cruising through the first two rounds of the NCAA Tournament.
Wichita State's 35-game winning streak came to an end this past weekend. Can Florida keep their streak alive? If they are to do that they'll have to contain UCLA's guard trio of Kyle Anderson, Jordan Adams and Normal Powell. These are 3 prolific scorers that will test Florida's defense. Of course, Florida has their own weapons that will cause problems for the UCLA defense. Florida is balanced inside and out, led by senior guard Scottie Wilbekin (15.5 PPG) and senior forward Casey Prather (14.1 PPG). Florida should have a significant edge down low on both ends of the floor.
Dayton Flyers (25-10 overall, 19-12 ATS) +3
Vs
Stanford Cardinal (23-12 overall, 19-12 ATS) –3
Both of these teams have performed well ATS this year. And both teams are a surprise to have advanced to the Sweet 16. This is the game only sports bettors and fans of the teams care about. But it's still an intriguing match-up because one "Cinderella" will advance to the Elite 8. Dayton has played well as of late and proved they can beat major conference teams.
Stanford is the favorite but their ball handling skills – or lack of ball handling skills – were exposed against Kansas. The Jayhawks nearly pulled that game out once they stepped up the full-court press. Stanford was clueless as to how to beat the press. Dayton doesn't have the athletes Kansas does, but if they can put the pressure on Stanford's guards, they can force enough turnovers to win the game…or, at least beat the spread.
Baylor Bears (26-11 overall, 16-15-1 ATS) +3.5
Vs
Wisconsin Badgers (28-7 overall, 18-16-1 ATS) –3.5
Neither of these teams won bettors any money this year, so something has to give. This is the ultimate athletes versus fundamentally sound players game. Baylor, athletically, could walk circles over Wisconsin. However, that doesn't mean they'll win the game. Wisconsin is more fundamentally sound and has more consistent perimeter shooters.
The team that is able to set the pace of the game will win. It's that simple. If Baylor can force Wisconsin into an up and down game, they will win. If Wisconsin can slow the pace and get the ball inside to Frank Kaminsky early and often, they will win. With that said, as talented as Baylor is, it is very difficult to force the action on a fundamentally sound team like Wisconsin.
San Diego State Aztecs (31-4 overall, 19-13 ATS) +7.5
Vs
Arizona Wildcats (32-4 overall, 21-14 ATS) –7.5
On paper, Arizona should win easily. They simply have far superior athletes than San Diego State. But don't be fooled. San Diego State's 31-4 record is no fluke. This is a very good basketball team that has won at Kansas and against other marquee teams. Realistically, it will take a banner performance from senior guard Xavier Thames (17.4 PPG) for SDSU to pull this one out.
Arizona freshman forward Aaron Gordon should be able to dominate down low. He's a mismatch against SDSU's post defense. These teams faced off in San Diego back in November. Arizona won 69-60 but that was before star forward Brandon Ashley got injured. But still, without Ashley, Arizona is the superior team and should control the pace of this game.
Bet these games or any tournament action at one of our top rated sportsbooks