Friday Sweet 16 Lines and Predictions
March 28, 2014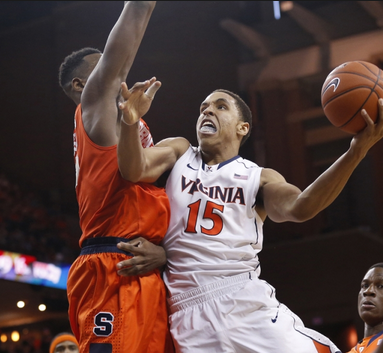 The final 8 teams in the Sweet 16 match-up on Friday. The games on Thursday are fairly intriguing, but Friday is packed with even more potential excitement. These are some of the most interesting games of the season and I wouldn't be surprised if all 4 games came right down to the wire. Let's take a look at the games…
Connecticut Huskies (28-8 overall, 19-16 ATS) +1.5
Vs
Iowa State Cyclones (28-7 overall, 18-15 ATS) -1.5
Iowa State is coming off an improbable late game run against North Carolina. The Cyclones continue to dominate games late, with a host of clutch shooters seemingly coming through every time. UCONN is a team that has really come on strong late and are led by all-everything guard Shabazz Napier. Napier has finally taken over the team and become the superstar UCONN has lacked since Denham Brown left a few years ago.
Iowa State's loss of Georges Niang to a broken foot in the first round is still a concern despite the victory over North Carolina. But Iowa State does have one of the best 1-2 combos in the country in Melvin Ejim and Deandre Kane. They also have some quality role players with Dustin Hogue down low and Naz Long on the perimeter. Long has made as many big shots this year as anyone in the country.
Michigan State Spartans (28-8 overall, 20-13-2 ATS) –2
Vs
Virginia Cavaliers (30-6 overall, 20-11-1 ATS) +2
These are 2 teams that have made some gamblers money this year. And both teams are playing outstanding basketball right now. They're both very well coached, deep, play great defense, rebound, have athleticism and experienced. These clearly are two of the best teams in the country and this should be one heck of a basketball game. It's must-see TV even if you don't have money on the game.
Who will win? Well, if I were a betting man – oh, wait, I am – I would give the slight edge to Michigan State. I'm not saying that only because I have the Spartans winning it all in my office pools. I think Michigan State is the best team in the country now that Adreian Payne, Brandon Dawson and Keith Appling are healthy. But if any team can slow down this offense, Virginia is that team.
Tennessee Volunteers (24-12 overall, 20-13-1 ATS) +2
Vs
Michigan Wolverines (27-8 overall, 18-14-1 ATS) –2
A couple of weeks ago, if I saw this match-up, I would have said Michigan would cruise to victory. They still might, but it won't be without a fight from Tennessee. The Volunteers have played very well in the NCAA Tournament ever since the start of the last 4 minutes of the first half against Iowa. They weren't even tested in the previous two rounds.
Michigan will give them a test. The Wolverines have a major advantage on the perimeter against Tennessee's soft perimeter defense. The Wolverines are one of the best shooting teams in the country led by Nick Stauskas. If Tennessee is going to win this game, they will have to take advantage of their size and feed the post consistently. Jarnell Stokes and Jeronne Maymon are more skilled big men than anyone Michigan has.
Kentucky Wildcats (26-10 overall, 17-15-2 ATS) +4
Vs
Louisville Cardinals (31-5 overall, 20-14 ATS) –4
Yet another big Kentucky-Louisville game. What else is new? These hated in-state rivals are playing for more than bragging rights. They're playing to get back to the elite 8. These teams have won the previous two national titles and both have a shot to keep the NCAA title in the state of Kentucky. The Wildcats appeared dead in the water a week ago, but after impressive victories over Kansas State and previously unbeaten Wichita State, all of a sudden the Wildcats of old are back.
If Kentucky is going to extend their impressive run through the NCAA Tournament, they'll have to find a way to slow down senior guard Russ Smith. That won't be easy. Ditto for Luke Hancock. Louisville's biggest edge in this game is experience. They're the defending champs with many returning players. Kentucky is the young, more athletic squad that is now playing with a lot of confidence.
Bet these games at SportsBettingOnline.ag and get a 50% bonus.