BASEBALL: American LEAGUE PREVIEW 2014
March 29, 2014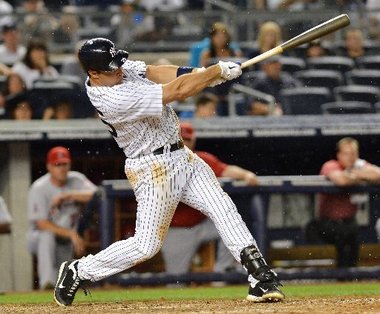 Opening Day is just two days away. There will be a full slate of baseball games with Ace starting pitchers. Baseball is alive and well in the USA.
American League Preview from a Bettor's Perspective
The 2013 World Series Champion Boston Red Sox are not the favorite to win the series in 2014. In fact, they aren't even the favorites to win the American League pennant. The Detroit Tigers (4/1) are the favorites in the AL, followed closely by the New York Yankees (6/1), and then Boston (13/2). Of course, being the Vegas favorite to win the pennant doesn't mean the Tigers are going to get to the World Series. So let's take a look at what to expect in the American League, from a bettor's perspective:
Don't even waste your time betting these teams…
Houston (125/1), Minnesota (60/1), Chicago (25/1) are bad teams. And, even though you would make a lot of money betting on these teams if they won the pennant, don't waste your money. They have no chance of competing for playoff spots. These teams are all in rebuilding mode and will be trading away their top players for prospects in late July.
Underdogs worth investing in…
I really like the Kansas City Royals at 25/1. I'm not going to predict they'll win the AL pennant, but I do think they have a realistic shot. And at 25/1, there's great value. My only concern with the Royals is if they have enough starting pitching to contend. If they can get solid production from the youngster Yordano Ventura, this team is a legit contender.
Seattle (20/1) is an interesting team. They got the biggest get in the offseason (Robinson Cano), but I'm not sure that's going to be enough to bolster this lineup. Seattle has been mediocre for years offensively. Cano helps, but they'll need other players to step up. Still, this isn't a horrible value pick to win the pennant. Cleveland (20/1), Baltimore (20/1) and Toronto (18/1) all should have solid teams. Baltimore and Toronto will have difficult times making the playoffs in the AL East. But if Kansas City can't find any consistency from its starting pitchers and Detroit doesn't live up to its hype, the Indians could win that division.
Analyzing the favorites…
As mentioned, the Tigers, Yankees and Red Sox are the Vegas favorites to win the AL pennant. Starting with the Tigers, they have a ton of potential. This team could win it all. Justin Verlander had an "off" year by his standards in 2013, but I would be surprised if he isn't back in Cy Young contention this year. Alongside Verlander in the rotation is the 2013 Cy Young winner Max Scherzer. That's a whole heck of a lot of strikeouts between the Tigers 1-2 starters. Right behind them in the rotation is Anibal Sanchez, a guy that posted a 2.57 ERA in 2013.
Offensively, Detroit is still loaded even after trading away Prince Fielder. Any lineup with Miguel Cabrera – the greatest hitter of our generation – in the middle is a force to reckon with. Detroit is the favorite because they have so much star power. And even though you won't make a ton betting on Detroit to win the pennant, I still like the bet because they clearly are the most talented team in the AL, at least on paper.
New York is the second favorite and I'm not sold on them. I'm not sure how great Masahiro Tanaka will be even though he comes to the US with tons of accolades. The addition of Carlos Beltran should help he outfield, but who knows how healthy he will be. Same goes for Jeter. Without Cano or A-Rod, I'm not sold on this lineup. I would stay away from New York. I'm not saying they can't win the pennant, but I don't think they're worth a wager. Ditto for Boston. The Red Sox have bullpen issues and I find it hard to believe David Ortiz will come even close to matching his insane 2013 numbers…unless he's back on the juice.
Oakland (7/1), Tampa Bay (8/1), Los Angeles (10/1) and Texas (10/1) are legit contenders. Tampa Bay is competitive year in and year out under Joe Maddon. They just keep on winning and they'll be in contention for sure. Texas' addition of Prince Fielder improves the Rangers lineup. Los Angeles had a disappointing 2013 campaign, but they're one of the most talented teams in the league. The best value in betting AL pennant futures are these 4 teams. I would not be surprised if any of these teams won the AL.
Bet Baseball Now at GTBets.eu