Baseball: National League Preview 2014
March 29, 2014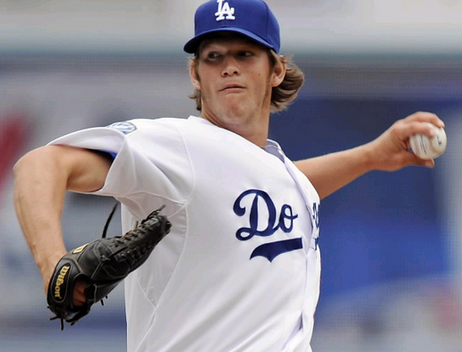 National League Preview from a Bettor's Perspective
There are 3 guarantees in life; death, taxes and the St. Louis Cardinals contending for a National League Pennant. It doesn't matter who the manager is or what prospects come up through the system. St. Louis is in it almost every year. There must be something in the water at Busch Stadium. St. Louis (7/2) isn't the favorite to win the NL pennant, however. That distinction goes to the Los Angeles Dodgers (5/2)…and for good reason. Speaking from a bettor's perspective, here is my NL preview:
Don't even waste your time betting these teams…
There are certain teams that are just so tempting to wager on because – if they win – you will get rich. But if you wager on the following teams, the only winning will be done by the sportsbook. These teams are so bad, even at 50 billion/1 odds, you'd be getting ripped off; Chicago Cubs (60/1), Miami Marlins (50/1), New York Mets (50/1), Colorado Rockies (35/1), Philadelphia Phillies (35/1), San Diego Padres (30/1), Milwaukee Brewers (25/1), Arizona Diamondbacks (25/1). You shouldn't waste your time betting on these teams, therefore, I won't waste my time talking about them. Onto worthy contenders…
Underdogs worth investing in…
Want an NL pennant value bet? These teams have favorable odds and legitimate chances to win the NL pennant. They aren't teams I expect to win, but I wouldn't be surprised if any of them were in contention. And, for these odds, they're solid bets. Those teams are Cincinnati Reds (16/1), Pittsburgh Pirates (12/1), San Francisco Giants (10/1).
These are all interesting and talented teams. The Pirates were the biggest surprise in baseball last year. They're led by one of the game's best players – CF Andrew McCutcheon. They have an outstanding pitching staff and play fundamentally sound baseball. But my concern for them is if they can handle expectations and continue grinding games out for wins like they did last year. On the opposite end of the spectrum is the Giants. They went from World Series champs to mediocrity last year. But they do have talent and Bruce Bochy is an excellent manager. So there's that.
Analyzing the favorites…
If I were a betting man….oh, wait, I am…I would say there's about a 1 in 2 chance (maybe better) that one of these 4 teams wins the NL pennant; Los Angeles Dodgers (5/2), St. Louis Cardinals (7/2), Washington Nationals (6/1), Atlanta Braves (8/1). On paper, these are far and away the most talented teams in the NL. In fact, they might be the 4 most talented teams in baseball.
Let's start with the Dodgers because they are the favorites. Los Angeles went from talk of firing Don Mattingly last May to putting together one of the most amazing runs in baseball history. It all started when outfielder Yasiel Puig was called up in June. Puig Mania was the talk of the baseball world and he doesn't appear to be headed for a big decline. The Dodgers are loaded offensively, but the strength of this team is starting pitching. Clayton Kershaw – the guy that will probably win the next few Cy Young awards – leads the way, followed by former Cy Young winner Zack Greinke and quality veteran Chad Billingsley.
The next serious contender is the St. Louis Cardinals. What else is new? St. Louis couldn't quite defeat Boston in the World Series last year, but they'll be back winning 90+ games yet again. As long as Adam Wainwright remains healthy and Michael Wacha proves his rookie year wasn't a fluke, they'll be in it to win it. Washington is the wild card in the NL because they had such a great season in 2012, but fell apart last year. If Bryce Harper improves and Stephen Strasburg stays healthy, they'll win 90+ games. Atlanta is Atlanta. They're going to be in contention like they have been the past 23 years. Losing Kris Medlen to a season ending injury will hurt the rotation, but the addition of Ervin Santana makes up for it.