GTbets Sportsbook Bonus Increase
April 11, 2014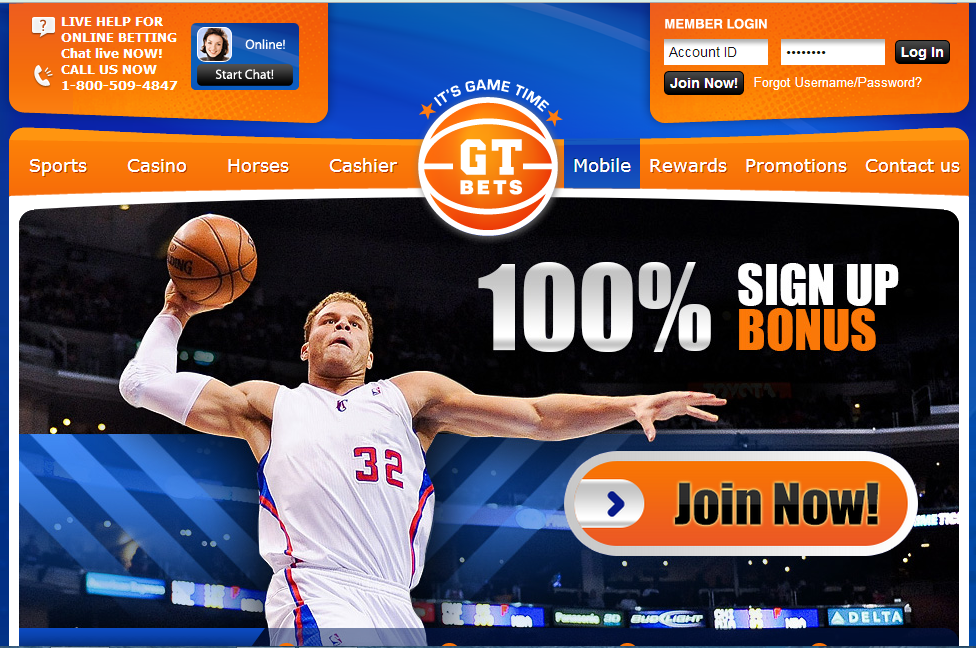 A+ rated sportsbook GTbets.eu has increased it's bonus offering. Now you get 100% .bonus up to $250 and 50% up to $500.
In an email from GTBets: "Previously our standard signup bonus was 100% Cash up to $150, or 50% Cash up to $500, however we've now increased it to 100% Cash up to $250, or 50% Cash up to $500."
GTbets has been an A rated sportsbook at SBA for nearly 1 year and we have no complaints on file. They have an excellent arary of lines and customer service is very responsive.
Also of note: Signup and reload bonuses are all "Cash" offers, which means that players can use the money in any product, on any wager type, and they get to keep the wager amount for all bets placed. A lot of the other books in the industry offer 100% "Free Plays", but with most of these free plays the players do not get to keep the "risk" amount for those wagers, so essentially a 100% Cash Bonus is about the same as a 200% Free Play Bonus.