5 Betting Tips in Preparation for Football Season
April 14, 2014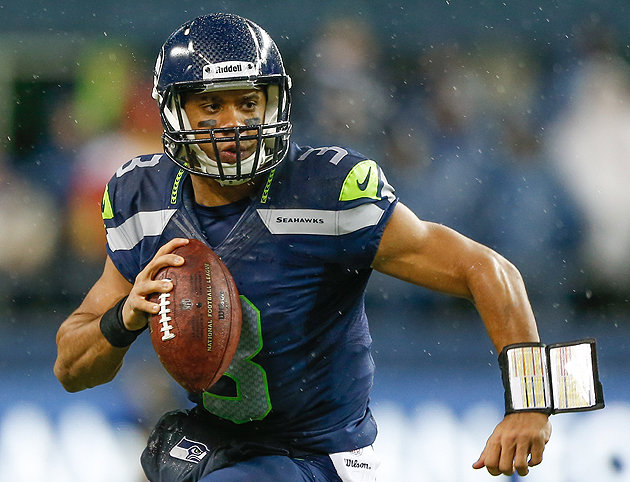 It's only Spring, you say? Pssht, it's never too early to start talking about football. Spring is a great time to save up for those football bets and plan a strategy to make some big bucks.  The draft is quickly approaching and teams and fans will have a much clearer picture of what their starting rosters will look like.  Sportsbooks make an insane amount of money off sports bettors during football season. That's because most sports bettors are beyond clueless. You're not going to be. You're going to laugh at the sportsbooks all the way to the bank. Just follow these football betting tips (works for college or NFL)…
Build up your bankroll for a long season
Got a few hundred bucks in your bankroll right now? That's not going to get you far. Start saving up your money right now. The regular season doesn't start for another 5 months. Cut down on the trips to your hooker's house or at least start purchasing cheaper hookers, start saying no to the crack dealer down the street and save your money for a long season. You can't make good money wagering on football if you don't have a decent bankroll. A few losses with a "short stack" and you'll be out before week 2.
Create a consistent betting plan
The best way to make money over the course of an NFL season is to bet consistently throughout. What I mean by that is to wager about the same on every game. If you bet $100 on one game, bet $100 on most other games. Don't wager $100 on one game and $5,000 on another. There are no guarantees with sports betting. Crazy things happen even in games you are overly confident in. Don't put all your eggs in one basket. That's a recipe to lose all of your money fast.
Be careful early in the season
There are teams that will enter the season with high expectations and fail to meet those expectations. We don't really know how good a team is until about week 3 or 4. Even some of the good teams get off to a bad start or play poorly against mediocre opponents in week 1. I know how exciting it is when football season starts. I'm always so pumped to start throwing down cash on games. But I usually wait until week 3 to bet heavily or on many games. A smart sports bettor is NOT an impulse bettor. Get to know the teams well before going crazy with your bets. I guarantee you there will be 2-3 teams in the NFL and 5-6 college football teams that end up disappointing you this year.
Find teams with potential that are being overlooked
Every year, there are a few teams no one expects much from that make the playoffs or a big bowl game. A skilled sports bettor can locate some of these teams before the season starts. Do some research. Find the teams with talent that underachieved last year or were inexperienced. Those are the teams that are likely to make big improvement this year. Auburn is the prime example of what I'm talking about. They were poorly coached and young last season. They came into the year with low expectations in Gus Malzahn's first season. They ended up making it to the championship game due to better coaching, more experience and players living up to their potential. I guarantee you there are teams just like that out there this year both in the NFL and college.
Don't take too much stock into last season
As we've seen so many times, the previous season has no bearing on the outcome of the next season. Super Bowl champs and runner-ups don't always contend the following year even with a ton of returning key players. The NFL is a very competitive league and teams that do not improve lose more games the next year because other teams get better. From a bettor's perspective, you can make some good money wagering against teams that won a lot of games the previous year if those teams don't perform well the following year.